G7 condemns Russian sham elections on occupied territories of Ukraine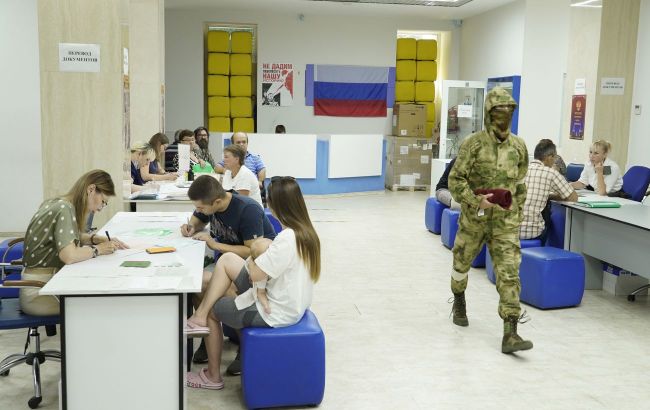 G7 condemns Russian sham elections on occupied territories of Ukraine (Getty Images)
The Russian "elections" within temporarily occupied territories of Ukraine are illegal, G7 states say in a statement, The Guardian reports.
"We … unequivocally condemn the staging of sham 'elections' held by Russia on sovereign Ukrainian territory in Donetsk, Kherson, Luhansk, Zaporizhzhia regions and Crimea," the statement reads.
The G7 also adds that the sham "elections" are a propaganda exercise aimed at legitimizing Russia's illegal seizure of Ukrainian territory.
Elections on Russian-occupied territories
Russians held "elections" on temporarily occupied territories of Ukraine on September 8-10.
Ukraine's Permanent Representative to the UN, Sergiy Kyslytsya, called for harsh sanctions against Russia in response to such actions.
Ukraine's Ministry of Foreign Affairs says Ukraine will initiate the inclusion of the fact of holding illegal elections in a UN resolution.