French prosecutors investigate billionaire Arnault's role in laundering dirty Russian money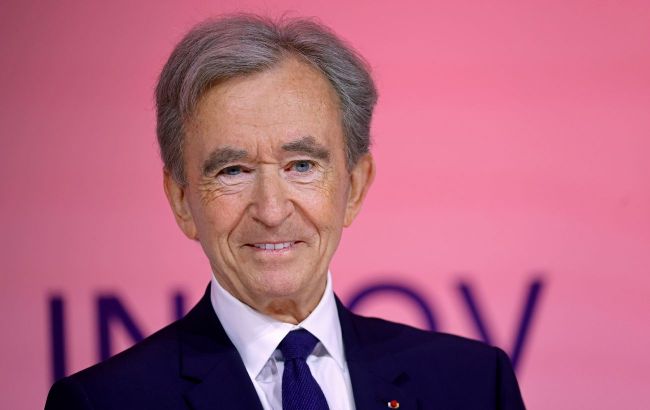 The owner of LVMH, Bernard Arnault (Photo: Getty Images)
The Paris Prosecutor's Office has confirmed that it is investigating financial transactions involving the owner of LVMH, Bernard Arnault, and Russian businessman Nikolai Sarkisov, according to Reuters.
The prosecutor's office confirmed initiating a preliminary investigation, which in France does not necessarily imply wrongdoing by the individuals involved, and the presumption of innocence applies.
In a statement to Reuters, the Paris Prosecutor's Office reported that the preliminary investigation was initiated in 2022 and confirmed that it involves agreements with Arnault and Sarkisov.
Earlier, Le Monde, citing the financial intelligence unit Tracfin of the French Ministry of Finance, reported that Sarkisov acquired real estate in the luxurious Alpine resort through a complex deal, within which Arnault provided a loan through one of his companies.
Last year, Tracfin intensified the scrutiny of financial transactions involving Russian investors after Russia invaded Ukraine.
An unnamed Tracfin representative informed Le Monde that transactions involving Arnault and Sarkisov, both acting through a complex network of legal entities, could be aimed at concealing the origin of the funds used.
Le Monde reported that the investigation focuses on purchasing more than a dozen apartments in the ski resort of Courchevel, where Arnault's LVMH real estate conglomerate and related holding structures have several large properties.