Four more Russian agents sentenced to prison in Ukraine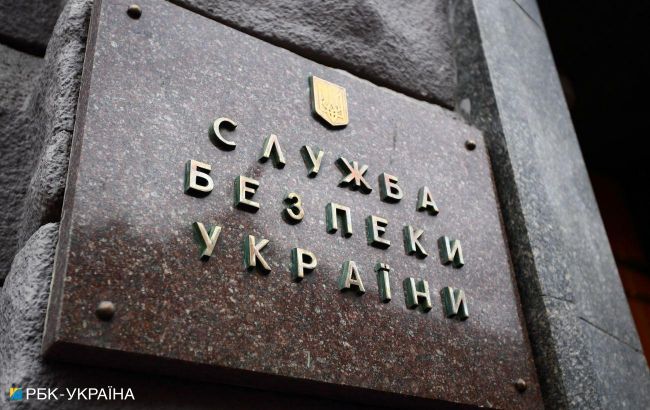 Security Service of Ukraine (Photo: Vitalii Nosach-RBC-Ukraine)
In Ukraine, four more individuals have been sentenced to various prison terms, including a former member of the "Berkut" police special forces, according to the Security Service of Ukraine (SSU).
Thanks to the evidence provided by the Security Service, four more Russian informants who adjusted Russian air attacks on Ukrainian cities have received actual prison terms.
Ukrainian special service personnel apprehended the perpetrators during counter-sabotage operations in the capital and near the frontlines of Ukraine. Based on SSU materials, one of the perpetrators was sentenced to 9 years of imprisonment, while the other three received 8-year sentences.
Photo: Russian agents (facebook.com/SecurSerUkraine)
Kyiv
A prison sentence has been handed to a coach from one of the capital's martial arts schools. Since the start of the full-scale invasion, the woman began posting photos of the positions of Defense Forces in the city's territory on pro-Kremlin Telegram channels.
"In this way, a representative of Russian special services approached her and engaged her in cooperation for the benefit of the aggressor country," the statement said.
Upon their request, the Kyiv woman tracked the locations of the capital's defenders. In her "reports" to the aggressor, she not only "specified" the Ukrainian defenders' dislocation but also described their uniforms and patches. She also "leaked" coordinates of critical infrastructure in the capital region.
Kharkiv
Another enemy informant has been sentenced to 8 years behind bars. The criminal adjusted Russian rocket attacks on the regional center through acquaintances from Russia who were under the watch of the aggressor country's special services.
"She transmitted the information received to a representative of Russian special services for further use during the preparation of targeted air strikes on Ukraine," added the SSU.
Donetsk region
A resident of Kramatorsk, who worked at a local plant, received a 9-year prison sentence. The perpetrator targeted Russian rockets at the routes of movement of Ukrainian heavy armored vehicles, including foreign-made ones. He used a private chat in a popular messenger to communicate with the aggressor.
Another convict is a former member of the disbanded "Berkut" police special forces. He transmitted the locations of Defense Forces in the areas of Hirk and Krasnohorivka, located in temporarily occupied Crimea, to his daughter.
"The obtained intelligence information was used by the occupiers to carry out targeted air strikes on Kyiv," law enforcement added.