Former President and Prime Minister of Ukraine to be tried for signing 'Kharkiv agreements'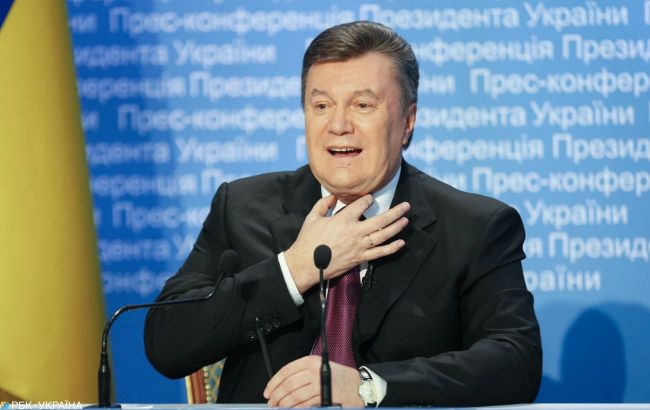 Former Ukrainian President Viktor Yanukovych (Photo: RBC-Ukraine, Vitalii Nosach)
In Ukraine, former President Viktor Yanukovych and former Prime Minister Mykola Azarov will be brought to trial for signing the "Kharkiv agreements" in favor of Russia in 2010, according to information from the Prosecutor General's Office.
Law enforcement agencies have completed the pre-trial investigation and sent an indictment in a criminal case against Yanukovych and Azarov to the court. They are suspected of state treason.
"Kharkiv agreements"
The investigation found that in violation of the Constitution and the law "On International Treaties of Ukraine," Yanukovych, on April 21, 2010, in Kharkiv, signed an agreement extending the stay of the Russian Black Sea Fleet on the territory of the Autonomous Republic of Crimea and Sevastopol for 25 years.
On the same day, Azarov signed a government order approving the so-called "Kharkiv agreements" in favor of Russia.
The former leaders of the state artificially created conditions for an increase in the number of Russian troops on Ukrainian territory, their rearmament, modernization, and subsequently, the invasion of Russian armed forces and the occupation of the Autonomous Republic of Crimea and Sevastopol.
The occupation of the peninsula provided Russia with the opportunity to carry out personnel and military equipment buildup of the Russian armed forces from 2014 to 2022 and create new military units and formations. The aggressor state used them for a full-scale military invasion on February 24, 2022, on the territory of Ukraine.
Due to the accused's evasion in Russia, the State Bureau of Investigations conducted the pre-trial investigation through a particular procedure (in absentia).
Preceding events
As early as 2021, Yanukovych and Azarov were informed of suspicion of committing state treason through the "Kharkiv agreements." They were also declared wanted.
The "Kharkiv agreements" case is not the only one in which Yanukovych is implicated.
For example, recently, an indictment was sent to court against Yanukovych in connection with the seizure of state power in 2010.