Foreign Ministry reacts to US budget adoption without aid to Ukraine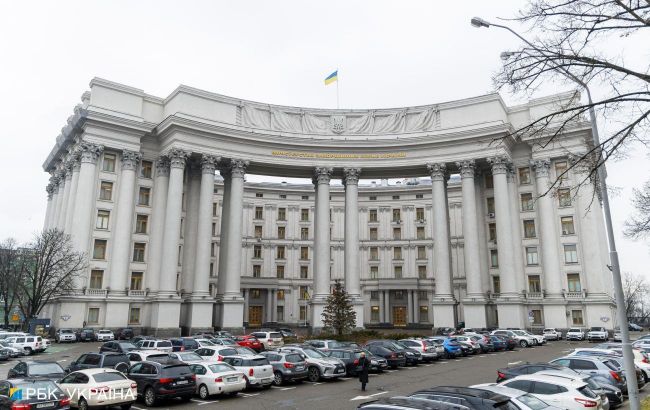 Foreign Ministry reacted to the adoption of the US budget without aid to Ukraine (Photo: Vitalii Nosach, RBC-Ukraine)
The adoption of the temporary U.S. budget without aid to Ukraine is not a tragedy, according to Deputy Minister of Foreign Affairs Mykola Tochytskyi.
According to him, the United States experiences heated budget discussions every year.
"The discussion in the United States will continue; funding is available. We are working calmly and do not consider it a tragedy. We consider this fact and apply other tactics to continue assistance," said Tochytskyi.
Temporary U.S. Budget
Recently, the U.S. voted on a bipartisan bill to avoid a government shutdown. Funding for the U.S. government has been extended for 45 days. However, it does not include assistance for Ukraine.
It is worth noting that the threat of a government shutdown is related to the position of ultra-right Republicans. They blocked the passage of budget bills for the next fiscal year, demanding cuts in excessive expenses.
In particular, they opposed additional aid to Ukraine. The White House tried to include at least a compromise of $6 billion for our country by mid-November, but the initiative failed to garner enough votes.
More about this - in the RBC-Ukraine material titled "Shutdown in USA - President's administration initiates countdown to shutdown."