Food prices increase: first assessment of Kakhovka dam destruction consequences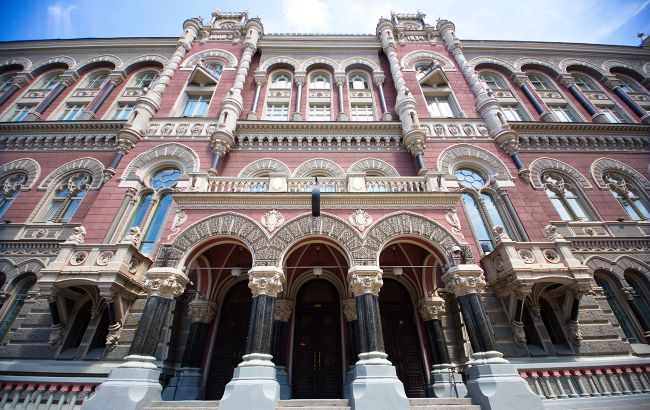 The NBU anticipates food prices increase following the dam destruction (Photo: RBC-Ukraine)
In a briefing, the Head of the National Bank of Ukraine, Andriy Pyshnyy, reported that the first assessment of the Kakhovka HPP destruction consequences was carried out.
"This act of terrorism will contribute an additional 0.3 percentage points to this year's inflation due to the disruption of operations at a number of enterprises and partial crop loss, primarily vegetables," he said.
Pyshnyy noted that "the long-term destructive effects of the Kakhovka HPP dam destruction are unprecedentedly significant, but their full assessment will only be possible with time".
Vegetable crops affected
Deputy Head of the National Bank of Ukraine, Sergiy Nikolaychuk, announced that approximately 10 to 14 percent of the total vegetable crop is at risk due to flooding and soil drying in the Kherson, Zaporizhzhia, and Dnipropetrovsk regions.
"However, we estimate the crop losses for vegetables to be slightly less than 5%, as the share of flooded areas in the controlled territories is relatively small, although it is clear that crop yields may decrease," Nikolaychuk said.
He mentioned that 20% of eggplants are at risk due to drying in the controlled territory. "Cucumbers, watermelons, tomatoes, and peppers are also at risk. As for carrots, the percentage is lower," he added.
Prices in Ukraine
The Head of the National Bank of Ukraine emphasized that inflation slowed to 15.3% on a yearly basis in May. In addition to the base effect of comparison, this was facilitated by sufficient food and fuel supplies, strengthening of the cash exchange rate, as well as improvement in inflation and exchange rate expectations.
Despite the slowdown in overall inflation, the fundamental inflationary pressure remains quite high. The National Bank expects that inflation reduction will continue due to improved logistics, lower prices in global commodity markets, and consistent monetary policy.
"However, this process will not be as rapid as in previous months," Pyshnyy noted.
First, the base effect of comparison, which contributed to a significant decrease in inflation in the first half of the year, will gradually diminish. Second, the price dynamics will be influenced by increases in certain tariffs for housing and communal services and the announced return to pre-war levels of taxation in the fuel market, he said.
Kakhovka HPP dam and crops in Ukraine
Russian military forces blew up the dam of the Kakhovka HPP in the Kherson region on June 6.
Taras Vysotskyi, the First Deputy Minister of Agrarian Policy and Food of Ukraine, stated that several million tons of this year's harvest could be lost due to flooding and the impossibility of cultivation.
Mykola Solskyi, the Minister of Agrarian Policy and Food of Ukraine, reported that the irrigation problem will become the most significant issue in agriculture in southern Ukraine after the dam was destroyed since the Kakhovka Canal supplied water to over half a million hectares of land.