Flood toll rises: nine dead in Oleshky following Kakhovka dam blast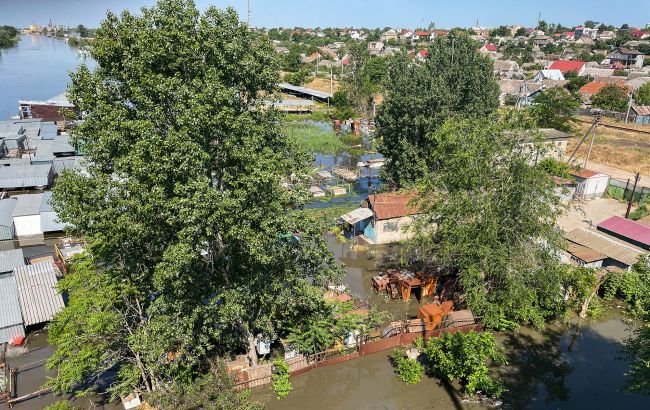 Nine people died in Oleshky settlement due to flooding (Getty Images)
Nine fatalities have been reported in Oleshky and nearby populated areas currently under water.
This was reported by the Mayor of Oleshky, Yevhen Rishchuk, in his statement on Ukrainian TV.
"Eight bodies have been retrieved up from water so far. These will obviously not be the last victims," said the city mayor.
He clarified that as of today, there have been a total of nine confirmed cases of residents from the Oleshky community dying due to the flooding.
Blowing uo of the Kakhovka HPP

On June 6, Russians detonated explosives at the Kakhovka Hydroelectric Power Plant. As a result, several populated areas in the Kherson region began to flood.
Residents of the towns and villages on the left bank of the region, which is under Russian control, suffered most as no evacuation of civilians was carried out there by Russians.
Just yesterday, June 7, Oleshky mayor reported three deaths due to the flooding.