Fire at Yekaterinburg on August 17: Ice arena building engulfed in flames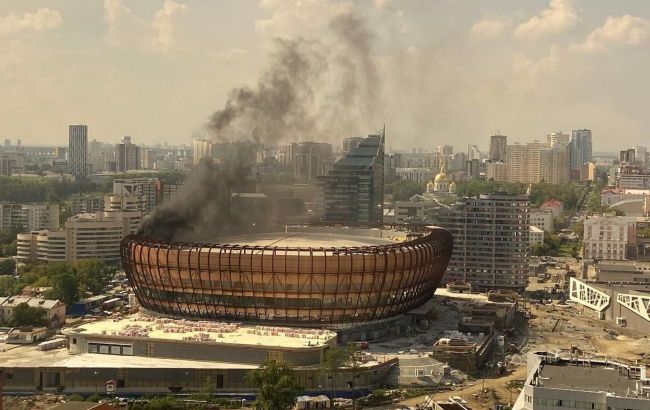 A major ice arena construction site in the heart of Yekaterinburg caught fire (Photo: Russian media)
According to E1, a major ice arena construction site in the heart of Yekaterinburg caught fire on August 17.
Reportedly, before firefighters arrived, 200 individuals were evacuated from the arena premises. All workers were also asked to leave the site.
Russian media sources state that the fire on the roof of the under-construction ice arena was fueled by lacquer paints and foam plastic products. The fire has been classified as a second-degree incident.
According to the Ministry of Emergency Situations (MNS), there have been no reports of casualties.
Fires in Russia
Lately, fires have been increasingly common in Russia, occurring in border regions as well as remote areas.
Just today, a fire broke out at the "Red October" metallurgical plant in Volgograd.
On August 11, a blaze erupted at an electrical substation in Kaluga, leaving the connected residential areas without electricity.