Fear of Ukraine attacks? Russians relocate their ships off Crimea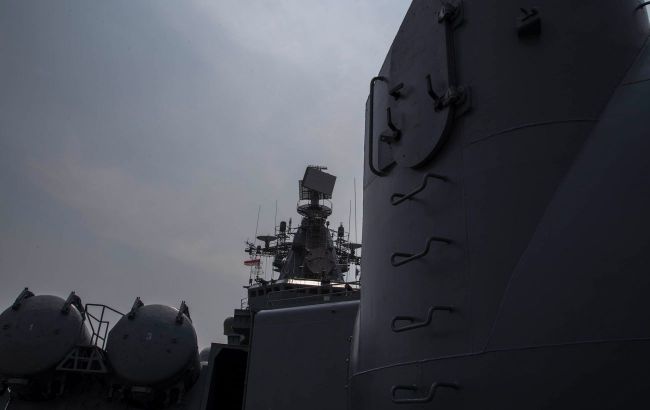 Russians relocate their ships off Crimea (Getty Images)
Russians decided to relocate all their landing ships off Crimea due to fears of possible Ukraine attacks, according to a spokesperson for Ukraine's Operational Command South Natalia Humeniuk.
The enemy's entire naval group continues to maneuver in the relatively safe area of the Black Sea, specifically near the eastern coast of Crimea and towards Novorossiysk.
"By the way, large landing ships have already been relocated to only Russian bases; they no longer trust Crimean bases," said Humeniuk.
She adds that there are currently no missile carriers on combat duty in the Black Sea. They are monitoring 10 ships and boats in the area.
"But sometimes the enemy 'takes on a walk' Cyclone ship they introduced into the fleet without proper tests, neither in terms of navigation nor firepower," she notes
Strike on Sevastopol Bay
Last week, on September 13, Ukrainian military forces launched a missile strike on Sevastopol Bay.
As a result of the attack, a Russian landing ship, a submarine, and a ship repair yard were damaged. According to information from Ukraine's Defense Intelligence, the ship and submarine are likely beyond repair.
As reported by Western media, the Ukrainian Armed Forces used long-range Storm Shadow missiles for the strike.
After this incident, rumors appeared on the internet about the withdrawal of Russian ships and submarines from Sevastopol Bay.