Fast and in a moment: President's Office predicts the end of the war in Ukraine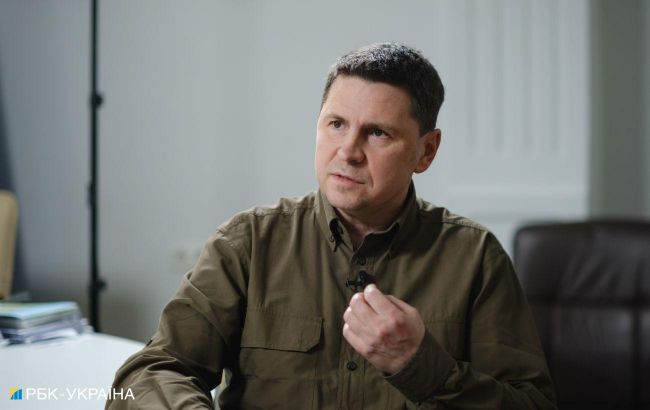 The Advisor to the Head of the Office of the President of Ukraine, Mykhailo Podolyak (Photo: RBC-Ukraine, Vitalii Nosach)
The war in Ukraine will end "fast and in a moment." However, it's unlikely that every kilometer will have to be recaptured with blood, as under certain conditions, "events will take on a different complexion." This viewpoint was expressed by the Advisor to the Head of the Office of the President of Ukraine, Mykhailo Podolyak.
"It won't be easy, but it's a great naiveté to think that Ukraine must reclaim territories by taking back every kilometer with blood. As Ukrainian forces advance in the south and reach the administrative border with Crimea, events will appear differently. In the end, everything will conclude quickly and instantly, just as it began," he reassured.
According to Podolyak, the whole internal legitimacy of Putin is currently built on the conviction of Russian elites that he "has not yet lost the war."
"In the Kremlin, they understand the inevitable: the more Russia loses occupied territories, the faster the regime's support will fall," he says.
Podoliak believes that killing Wagner PMC leader Yevgeny Prigozhin and preparing a new mobilization in Russia to reinforce the front is just "buying time."
Death of Prigozhin
On August 23, an airplane crashed in the Tver Region of Russia, carrying ten people, including the founder of Wagner Private Military Company (PMC), Yevgeny Prigozhin. Previously, Podolyak stated that the plane crash involving Yevgeny Prigozhin, the leader of Wagner PMC, serves as a lesson for everyone who believes in the possibility of negotiations with the Russian dictator, Vladimir Putin. Prigozhin had initiated a rebellion involving Wagner mercenaries in Russia, which stopped about 200 km short of Moscow.