Failure to give Ukraine support against Russia will be costly for European countries - Lithuanian Foreign Minister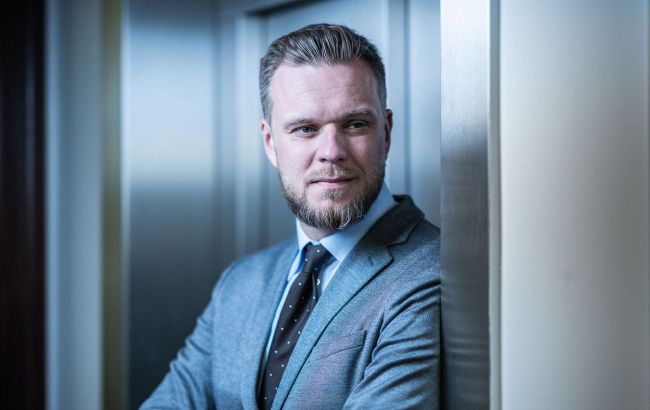 Lithuania's Foreign Minister Gabrelius Landsbergis (Photo: Getty Images)
If the West does not provide Ukraine with the necessary support to defend itself against Russian invasion. In that case, it will cost everyone, including European countries, more money, Lithuania's Foreign Minister Gabrelius Landsbergis said.
Landsbergis asked a rhetorical question as to why Ukraine was not given all the leverage it needed to win.
"Either the situation was not considered serious enough, or there was fear of what would happen if with Russia if we give Ukraine a big enough stick and leverage was effective and a nuclear power lost a war it had started,d," the minister said.
According to him, a world in which "power is right" is very dangerous. At the same time, Landsbergis added that Ukraine is under unreasonable pressure.
"If they cannot move fast enough, then some might say: 'Too bad, now they have to negotiate. We cannot get caught in a mind trap," he added.
The minister emphasized that Ukrainians have shown that "they have the capacity to win this war."
"We need to explain that if Ukraine does not win, it will cost more – for everybody. It will cost for Armenia, Moldova, Ukraine, Georgia, and even possibly for us Baltics and Poles," Landsbergis said.
Asked whether he was confident that the EU's unity on Ukraine would remain, Landsbergis said that "unity usually holds when there is leadership."
Lithuania's support for Ukraine
Lithuania supports Ukraine in a full-scale war against Russia. Vilnius provides military, financial, and humanitarian aid packages, advocates for stricter sanctions against Russia, and supports Ukraine's aspirations to join NATO.
During the Ramstein meeting, Lithuania called on allied countries to create a coalition to demine Ukraine.
Lithuania sent Ukraine a military aid package worth 40 million euros for Independence Day.