F-16 training started for Ukrainian pilots, NATO Secretary General confirms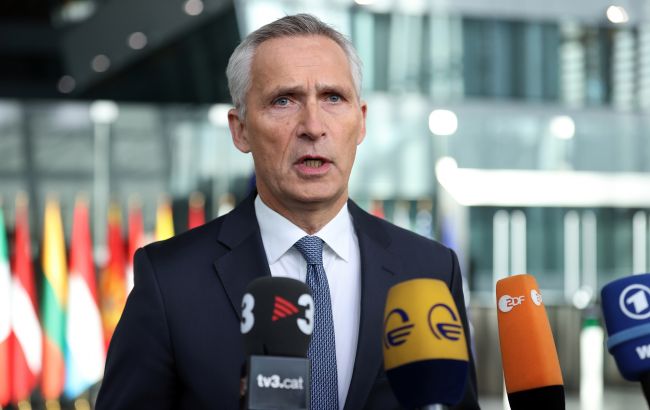 NATO Secretary General Jens Stoltenberg (Getty Images)
NATO allies started training Ukrainian pilots on F-16 aircraft. Though, it is unknown when the fighters transfer will take place, stated by NATO Secretary General Jens Stoltenberg during a media briefing before the Ramstein meeting.
"First and foremost, I welcome several Alliance member states to continue supporting Ukraine in pilot training. Furthermore, we may later decide on providing 4th generation F-16 fighter jets," said the NATO Secretary General.
He also thanked Denmark for facilitating these matters and their readiness to train Ukrainian pilots.
"The specific timing of this decision is still unknown. However, it is already clear that training has initiated, helping us to provide the aircraft when there are pilots ready to operate them," Stoltenberg added in response to a question regarding providing F-16s to Ukraine.
Training on F-16 aircraft
Training Ukrainian pilots is expected to be a key topic during the meeting of defense ministers of Ukraine's allied countries in the Ramstein format on June 15.
Ukrainian Minister of Defense Oleksii Reznikov stated that the discussion at the meeting would focus on pilot training and logistics with the defense teams from the Netherlands, Denmark, the United States, and other coalition countries.
The issue of training Ukrainian pilots has become prominent, especially after U.S. President Joe Biden expressed support for such an initiative in May.
However, any country has yet officially confirmed its readiness to supply fighters to Ukraine.