Extraordinary photos reveal mystery of kingdom of strange underground creatures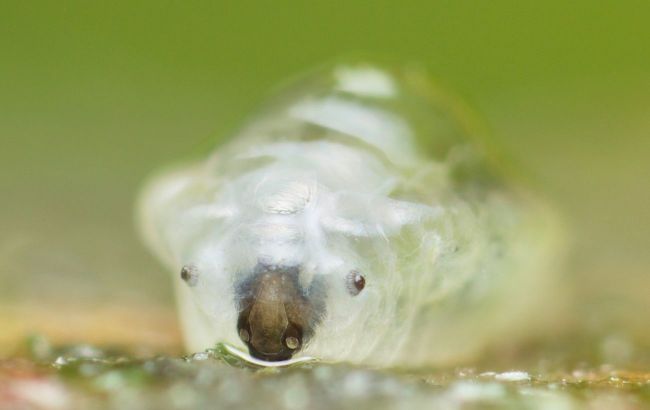 Incredible creature living nearby (photo: instagram.com/soilanimals)
Have you ever wondered that the surrounding world literally hides dozens of unique creatures from us? Practically invisible to the human eye, soil organisms can be seen in photos taken with macro photography.
RBC-Ukraine tells about what happens with the soils of the Earth and shows their mysterious inhabitants, invisible to the naked eye.
Sources used in preparing the material: CNN Travel, PNAS, The Chaos of Delight, The Food and Agriculture Organization (FAO) of the UN, Instagram.
The world of soil creatures
According to a recent study published in the leading American scientific journal PNAS, more than half of all species on Earth live in the soil.
A 56-year-old photographer from the UK, Andy Murray, specializes in observing microscopic soil creatures. He takes his unique photos using macro photography and a digital camera.
Such work is incredibly fascinating (photo: Andy Murray)
In addition, the man works as a freelance editor, musician, and chef.
According to him, the world of tiny soil creatures is as fascinating as the world of large animals familiar to each of us.
"They live in this tiny world... It works like our world, just on a very small scale... If you watch it long enough, you can see the same thing: hunters and prey, animals grazing... You'll see strange and funny interactions," says Murray.
These creatures are just incredible (photo: The Chaos of Delight)
He emphasizes that despite the abundance of life, the creatures living in the soil under our feet are relatively unknown. Therefore, the photographer seeks to uncover the secrets of the soil kingdom through his work. To tell people about them and protect them from destruction.
During his work, the man estimates that he has discovered about 30 new species of creatures. His photos are used in scientific reports and other research works.
In addition, the artist has created the website The Chaos of Delight, where he publishes the results of his work.
Without macro photography, it's almost impossible to see such a creature (photo: The Chaos of Delight)
Unique photos of tiny creatures
According to the photographer, the world of creatures that live in the soil is incredibly diverse. Here you can see funny, quirky, and even scary faces.
Someone may even resemble large animals well known to every child, not to mention adults.