Explosions rock city center of Russian-occupied Donetsk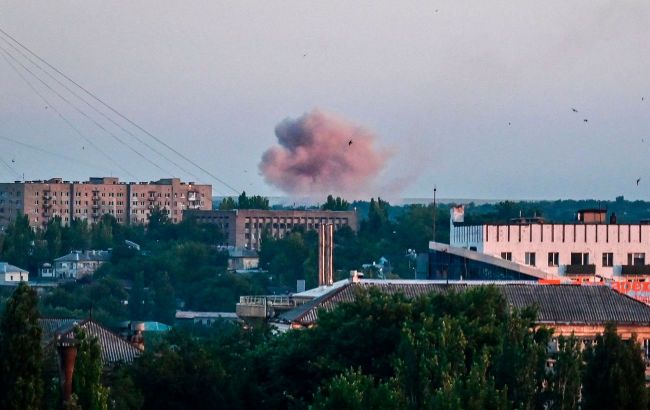 Explosions rock city center of Russian-occupied Donetsk (Getty Images)
The city center of Russian-occupied Donetsk experienced explosions in the afternoon of August 8th, according to local Telegram channels.
Photos shared by local residents on social media show noticeable plumes of smoke rising over the city.
Official information regarding the cause of the explosions is currently unavailable.
Recent explosions in Donetsk
Russians occupied Donetsk back in 2014. However, there has been a series of explosions in the city lately. These incidents are reported to be targeting concentrations of Russian forces and their stockpiles of ammunition and equipment.
Ukrainian officials and military personnel are solely focused on countering the Russian military and are not targeting civilians.
On July 31, the center of Donetsk came under attack. Due to the shelling, an explosion occurred, damaging a bus and two cars. There are casualties - one person killed and others injured.