Consequences of explosions at the airfield in Crimea: satellite images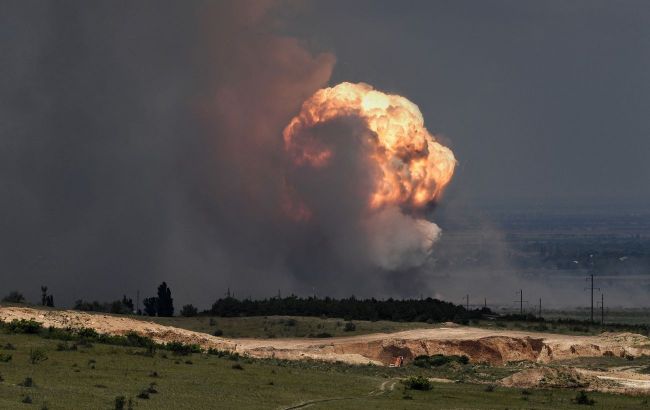 The media showed satellite images of the aftermath of the explosions at the airfield in Crimea (Photo: Getty Images)
The consequences of the attack on the airfield in the village of Vesele in Crimea on July 24 were captured in satellite images, as reported by Crimea. Realities.
Journalists showed the aftermath of the explosion at the airfield in Vesele village in satellite images taken by Planet.com.
The satellite images show traces of fire where, as previously determined by OSINT analysts, construction work began in November 2022.
Explosions in Crimea
On the morning of July 24, there were reports of explosions at a military airfield and an ammunition depot in Vesele village. The Russian Ministry of Defense claimed that 17 drones allegedly attacked Crimea.
As a result, the authorities in Crimea announced the evacuation of the population within a 5 km radius from the site of the explosions in the Dzhankoy district.
Crimean partisans reported that a batch of "Onyx" missiles, which Russians use to shell Odesa and Mykolaiv regions, could have been destroyed due to the attack on Crimea.