Expert explains why there is no disclosed data about SAMP-T system's performance in Ukraine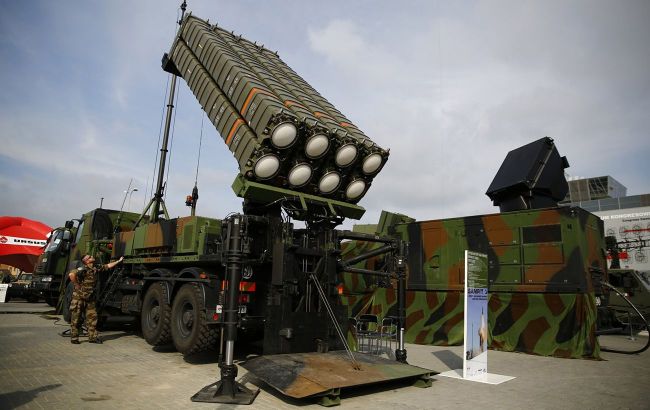 SAMP-T anti-aircraft missile system (mil in ua)
There is basically no information about the operation of the SAMP-T anti-aircraft missile system in Ukraine because of Italy and France's stance as they transferred it, former Deputy Chief of the General Staff of the Armed Forces of Ukraine Ihor Romanenko said in a comment to RBC-Ukraine.
What the SAMP-T system can intercept
The Patriot and SAMP-T systems can counteract threats at the medium and large-radius zones in Ukrainian airspace. Their key feature is that they can intercept ballistic missiles. It boosts Ukraine's defense against threats like Iskander and Kinzhal missiles compared to a year earlier. Moreover, these systems have demonstrated success in destroying such missiles.
Commented on the defense against ballistic, an Air Force spokesperson said that unfortunately, the current resources are insufficient to secure the entire country. One SAMP-T system and two Patriot divisions are on active duty today, with an additional Patriot system expected from German partners.
Why there is no info about SAMP-T work
The scarcity of information about the results of the SAMP-T system's operation is attributed to the approach of France and Italy, which transferred the system to Ukraine, according to Romanenko.
"They simply do not want such information to be disseminated. In the case of the Americans, it's the opposite. Deliveries in small quantities indicate that they are primarily advertising armaments, unfortunately not putting all their efforts into substantial assistance. This is because substantial help would involve mass deliveries, but this doesn't happen when it comes to extremely necessary types of armament," believes the former deputy chief of the General Staff.
SAMP-T
It is an anti-missile system designed to protect the battlefield and important facilities from cruise missiles, manned and unmanned aerial vehicles, and tactical ballistic missiles. It was developed by the European consortium Eurosam (MBDA Italy, MBDA France, Thales). SAMP-T can destroy aerodynamic targets up to 150 kilometers away at an altitude of up to 25 kilometers. It is capable of countering ballistic missiles at a range of up to 25 kilometers.
The combat part weighs 20 kg, and the launch mass is 450 kg. SAMP/T is in service with Italy, France, and Singapore.
For more details on the systems covering Ukrainian airspace and why achieving 100% protection is unrealistic, refer to RBC-Ukraine's article.