Exclusive: Deutsche Bank tells investors some of their Russian shares are missing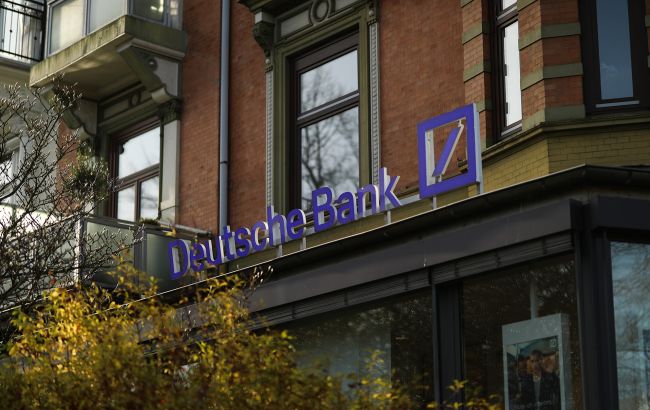 Deutsche Bank (Getty Images)
Germany's largest bank, Deutsche Bank, has encountered a shortage of shares and informed its clients that it can no longer guarantee full access to their Russian stocks, according to Reuters article.
Germany's largest bank said in a note dated June 9 and viewed by Reuters that it had uncovered a shortfall in the shares that back the depositary receipts (DRs) the bank had issued before the Ukraine invasion. The shares have been held in Russia by a different depositary bank.
The bank said attributed the shortfall to a decision by Russia to allow investors to convert some of the DRs into local stock. The conversion was carried out without the German bank's "involvement or oversight" and Deutsche was unable to reconcile the company shares with the depositary receipts.
Reuters reports that this is the first major bank to formally inform depositary receipt holders that they may not get take ownership of precisely all the shares they are entitled to.
What are depositary receipts?
DRs are certificates issued by a bank representing shares in a foreign company traded on a local stock exchange. Swapping DRs for shares in the Russian company is a first step towards an effort to recover their money.

Shares affected include those in national airline Aeroflot, construction firm LSR Group, mining and steel firm Mechel and Novolipetsk Steel.
According to investor sources, a significant number of investors ranging from small hedge funds to big global asset managers still hold depositary receipts.
Deutsche Bank's plans
Deutsche Bank said that it will strive to return more shares to their rightful owners. However, it also warned that the net proceeds from selling the shares it managed to return to investors are likely to be substantially lower than the current market price.
Deutsche Bank and its activities in Russia
In March 2022, Deutsche Bank announced the cessation of its operations in Russia, condemning the Russian invasion of Ukraine.
Later, Deutsche Bank relocated its IT specialists who worked in Russia to Berlin. Several hundred programmers arrived in Germany.
In April, it was reported that Deutsche Bank is winding down its remaining software centers in Moscow and St. Petersburg, with plans to lay off 500 employees.