Evacuation from Kherson region - Over 600 children remain in danger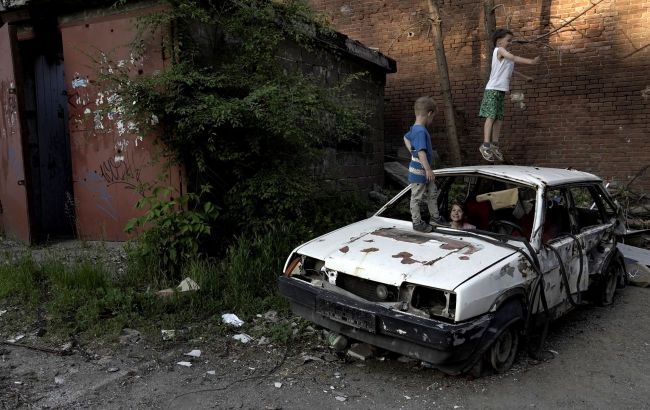 In the liberated part of the Kherson region, over 600 children remain (photo: Getty Images)
In the liberated part of the Kherson region, where mandatory evacuation has been declared, more than 600 children are still left, reports the head of the Kherson Regional State Administration, Oleksandr Prokudin.
According to Prokudin, in 23 populated areas of the Kherson region where forced evacuation has been announced, there are currently 637 children remaining.
"This decision (regarding mandatory evacuation) is not someone's whim. It is related to the fact that Russian artillery and aviation are leveling these settlements to the ground. Therefore, staying there is extremely dangerous, especially for children," he said.
The head of the Regional State Administration also reported that:
on October 27, 32 children and their families were evacuated from these territories,
on October 28, 9 adults and four children were evacuated.
In total, since October 4, 147 children have been evacuated.
Evacuation of children
Russian occupiers continue to shell Ukrainian populated areas daily. Both frontline cities and villages in the region, as well as those in relative rear areas, are affected by these attacks.
In September, the authorities in the Kherson region announced the evacuation of families with children from the frontline areas of the Kherson region.
Additionally, the Donetsk Regional State Administration reported that 388 children in the region are in need of mandatory evacuation.
We also reported that this month, the conditions for the forced evacuation of families with children in the Kherson region oihave been adjusted.