EU to produce more than 1 mln artillery shells annually - European Commissioner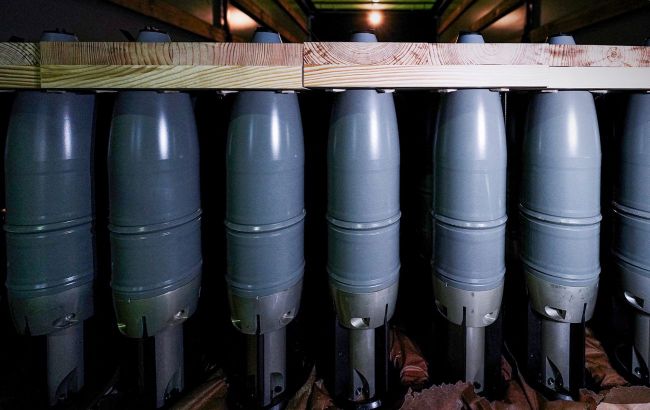 The EU will produce more than 1 mln artillery shells annually (Photo: facebook.com/ukroboronprom)
EU countries are completing projects to develop the industry's capabilities to produce more than 1 million munitions per year, according to the statement of the EU Commissioner for Internal Market, Thierry Breton, before the informal meeting of EU defense ministers in Spain.
"The discussion will primarily revolve around our ability to continue supporting Ukraine long-term, meeting its needs, especially in munitions. I want to remind you that we were able to establish a legal act quickly, the so-called ASAP (Act in Support of Ammunition Production), to produce more munitions for Ukraine," said Breton.
According to him, EU countries aim to produce over 1 million such munitions annually.
"To achieve this, we will use this new Act, which was adopted by our legislators in just two months, to select the necessary projects in Europe to help develop capabilities in the production of ammunition and everything else," the EU Commissioner added.
He noted that selecting such projects is nearing completion based on proposals from EU member states.
Breton is confident that this work will be done quickly, and Europe will significantly enhance its defense capabilities, including fulfilling its commitments to Ukraine.
The EU Commissioner reminded that EU countries have taken on a dual task - to supply munitions to Ukraine and simultaneously increase the capabilities of the European defense industry.
"As we have stated many times, we are organizing at the EU level to assist Ukraine for as long as necessary. According to the adopted Act, the EU can financially support these projects - from ammunition and projectiles production to everything necessary, including missile production," emphasized Breton.
Ammunition for Ukraine
At the end of winter, it became known that Ukrainian forces faced a shortage of artillery ammunition. Therefore, in early May, the EU Council approved a decision to assist Ukraine with 1 billion euros for joint purchases of munitions and missiles. One million projectiles are planned to be transferred to Ukraine.
In addition, in early June, the European Parliament supported a document on increasing European ammunition and missile production. In July, the European plan for expanding ammunition and missile production came into effect.