EU to compensate F-16 deiveries to Ukraine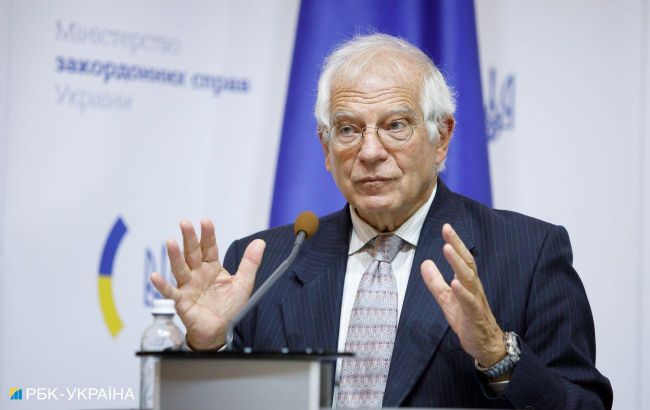 Josep Borrell (Vitalii Nosach, RBC-Ukraine)
The European Union will provide compensation to member countries of the bloc for part of the expenses related to supplying Ukraine with F-16 fighter jets, according to the head of EU diplomacy, Josep Borrell, citing Europa Press.
He clarified that this supply is not the result of an agreement with the EU but rather a "bilateral decision of several countries that have formed a group to coordinate their actions."
On the other hand, he said that the EU would indeed compensate a portion of the cost of the aircraft if the organizing countries were to request it.
Borrell expressed hope that these aircraft could "provide support" to Ukraine, although he acknowledged that the F-16s "will not be available for use soon" as it will first require training of pilots, which he described as a "lengthy task."
"But the sooner you start, the better," he said.
He reminded that Ukraine has long been seeking this air support. The country suffers from a "lack of air support and long-range missile capabilities." According to him, this is essential to prevent Russia from continuing to bomb Ukrainian cities with impunity.