EU to change rules for increasing military spending in response to Russia's invasion of Ukraine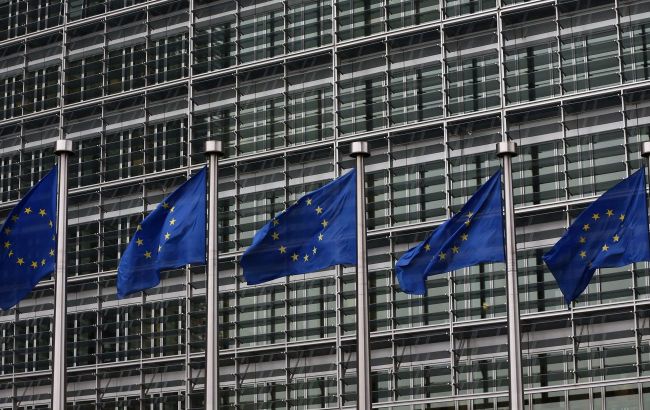 EU to increase military spending in response to Russia's invasion of Ukraine ( Photo: Getty Images)
The European Union (EU) is close to agreeing on updated budgetary rules that would allow for increased military spending following Russia's invasion of Ukraine, according to Reuters.
EU budget rules support the euro currency in 20 countries and limit government borrowing. They set a cap on budget deficits at 3% of GDP and government debt at 60%. The European Commission has the authority to initiate disciplinary actions against countries that exceed these limits.
Currently, only nine EU members meet NATO's defense spending target of 2% of national output, while four countries—Finland, Romania, Hungary, and Slovakia—will only surpass this threshold in 2023. France, Germany, and Italy, the largest economies in the EU, fall below NATO's benchmark.
New rules
After Moscow invaded Ukraine in early 2022, many European countries bordering Russia called for excluding military spending from EU deficit calculations.
"This did not fly, but there is agreement that while defense spending would still be part of the deficit calculations, the Commission would categorize such outlays as 'relevant factors' that allow it not to start any disciplinary steps even if the 3% limit is exceeded," said one EU diplomat closely involved in the negotiations.
The German government has committed to reaching NATO's 2% spending target, which will only be achieved by 2027 through a €100 billion fund for modernizing the German armed forces.
Despite Russia's invasion of Ukraine, 12 NATO member countries reduced their defense spending as a percentage of GDP in 2022 compared to 2021, and seven, including the United States, were at their lowest levels in three years.
Category of military spending
Opposition to completely exempting EU countries from calculations was fueled by concerns that military spending could be a broad category that could help conceal a multitude of regular expenditures.
By establishing that military spending will only be a "relevant factor" that can help avoid disciplinary measures, the new rules will leave it to the discretion of the European Commission to determine which expenditures are acceptable.
This proposal has received support from EU finance officials in the capitals who are considering reforming budgetary rules. The rules were suspended in 2020 to allow for higher government borrowing during the pandemic and energy crisis but are set to be reinstated in 2024.
EU finance ministers will hold initial discussions on the rule changes next week and revisit the issue in October to reach an agreement by the end of the year, although some consider this timeline ambitious.
Before they come into effect, EU governments also want the rules to reflect new economic realities of high government debt and the investments needed to make the economy "greener."