EU threatens consequences for India, Türkiye over supplying parts to Russia, Iran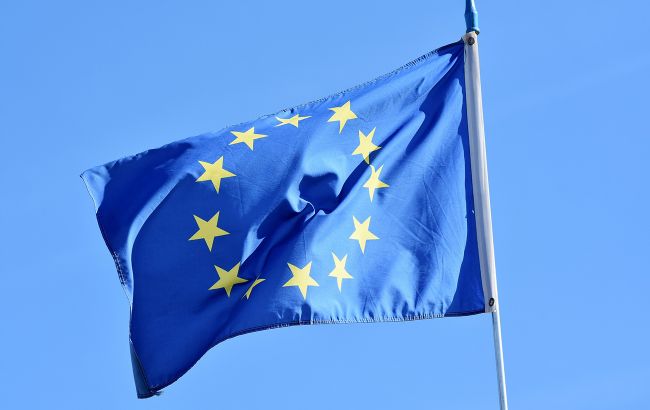 EU threatens consequences for India, Türkiye over supplying parts to Russia, Iran (pixabay)
The EU has warned European companies and governments about the possible ban on selling components to Türkiye, India, and Kazakhstan due to re-exports to Russia, according to The Guardian.
The European Commission's comments followed the leak of a 47-page document in which the Ukrainian government detailed the use of Western technologies, the article states.
The Ukrainian document presented to the G7 governments in August notes that over the past three months, 600 drone strikes were carried out using UAVs equipped with Western technologies.
The source of weapons components for Iran and Russia
Five European companies including a Polish subsidiary of a British multinational were named as the original manufacturers of the identified components.
"Iranian UAV production has adapted and mostly uses available commercial components, the supply of which is poorly or not controlled at all," the paper said.
Customs information was said to show that "almost all the imports to Iran originated from Türkiye, India, Kazakhstan, Uzbekistan, Vietnam and Costa Rica".
EU response to the situation
A European Commission spokesperson said evidence that components were being sourced via such countries showed that EU sanctions were creating "significant pressure on their targets" but there needed to be tougher enforcement by member states.
"This means keeping a close eye on foreign operators that are re-exporting EU-sanctioned goods without the knowledge of the EU exporter. For that scenario, we have sought the support of third countries' authorities to make sure that goods exported from the EU to those countries do not reach Russia," the statement reads.
The EU is considering suspending shipments to third countries
The EU official said this initiative had shown some "first tangible results" and a "priority list of sanctioned battlefield goods" had been drawn up "to which businesses should apply particular due diligence and which third countries must not export to Russia".
"In some cases, however, these diplomatic efforts may prove to be insufficient, or there may simply not be any willingness to make them. If nothing else works then the only remaining option is to stop exporting to those third countries the very specific goods we are most concerned about," he said.
To achieve this, it is possible to use the EU's anti-circumvention tool.
The UK also calls for control over supplies
The UK Shadow Defence Secretary, John Healey, urged the British government to work closely with the commission on the issue.
"It is a serious concern that Western-made components continue to turn up in weapons used by Russia to wage its brutal and illegal invasion of Ukraine. Ukraine is right to expose such dual-use technologies and it must be a priority to support their fight by closing loopholes in sanctions regimes," he said.
A representative of the UK government also says they have imposed the largest and strictest economic sanctions on the Russian economy and will work with Western partners to strengthen control.
Foreign components in Russian weapons
Dmytro Pletenchuk, a spokesperson for the Ukrainian Navy, says that Russian missiles contain between 30 and 50 foreign-made components. If Russia can bypass sanctions, it will increase their production.
Previously, Andriy Yermak, Head of the Office of the President of Ukraine, stated that Russian military forces had shelled Odesa using Kalibr missiles with over 40 foreign components.
In July, Prime Minister of Ireland Leo Varadkar, stated that the country was investigating how Irish-made parts ended up in the Shahed kamikaze drone used by Russia to attack Mykolaiv.