EU support for Ukraine stays unchanged amid Middle East escalation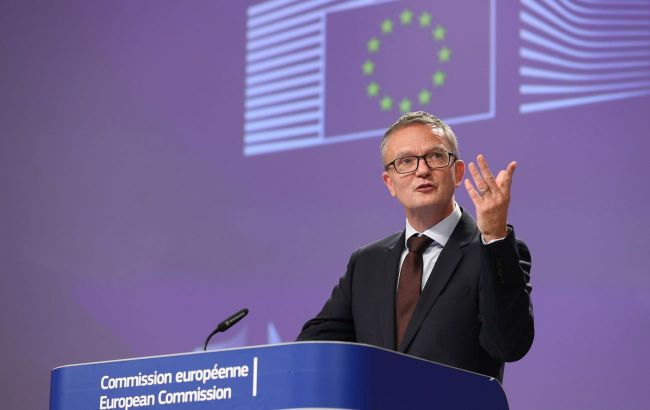 Spokesperson of the European Commission Eric Mamer (Getty Images)
European Council support for Ukraine stays unchanged amid the escalation in the Middle East because of the Hamas' attack on Israel, according to a spokesperson of the European Commission, Eric Mamer, European Pravda reports.
During today's briefing in Brussels, the EC representative noted that "nothing will have any impact" on the EU assistance to Ukraine, which is repelling a large-scale Russian military aggression.
"There can be no doubt about that," Mamer noted.
He also pointed out that in her statement on Saturday, October 7, President of the European Commission Ursula von der Leyen reaffirmed that the EU stands with the Ukrainian people as long as it is necessary in the conflict against Russia.
An EU spokesperson for foreign affairs and security policy, Peter Stano, added that at the emergency meeting of EU foreign ministers tomorrow, they would discuss the situation in Israel and "what the EU's response should be in this context."
According to him, Russia is undoubtedly trying to use everything happening in the international sphere for its campaign against Ukraine. "But this does not mean that the EU's attention will be refocused away from Ukraine," Stano added.
The foreign ministers of EU countries will hold an emergency meeting on October 10 due to the Hamas' attack on Israel.
Earlier, an analyst from the Ukrainian Institute of the Future explained in a column for RBC-Ukraine how the situation in Israel would affect Ukraine.