EU сondemns Russian attack on ship in Odesa region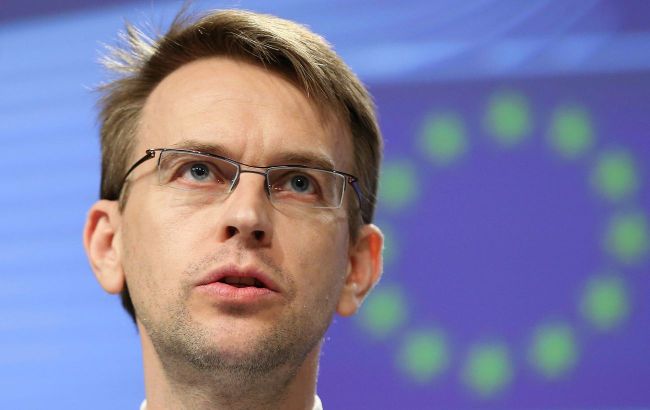 EU Lead Spokesperson for Foreign Affairs and Security Policy Peter Stano (Getty Images)
The attack by the Russian Federation on a foreign civilian vessel in the Odesa region is another piece of evidence of the Kremlin's escalation of the global food security crisis, wrote the EU Lead Spokesperson for Foreign Affairs and Security Policy, Peter Stano.
"This attack on foreign civilian vessel is yet another escalation by Russia," noted Stano.
He also stated that this incident is proof that Russia is terrorizing civilian maritime navigation.
Stano mentioned that by targeting Ukrainian ports and export facilities, Russia deliberately exacerbates the global food security crisis.
What preceded
Yesterday, the Southern Ukrainian Defense Forces reported that Russian occupiers launched a missile strike on a vessel entering the port in the Odesa region.
According to military sources, the occupiers fired an anti-radiation missile Kh-31P in the direction of one of the ports in the Odesa region.
"The missile hit the superstructure of a civilian ship flying the flag of Liberia at the moment of its entry into the port," the Southern Defense Forces clarified.
As a result of the strike, three crew members - citizens of the Philippines - were injured. One of them was hospitalized. Additionally, a pilot was killed, and another port worker was injured.