EU, Russia and U.S. held secret talks prior to Karabakh events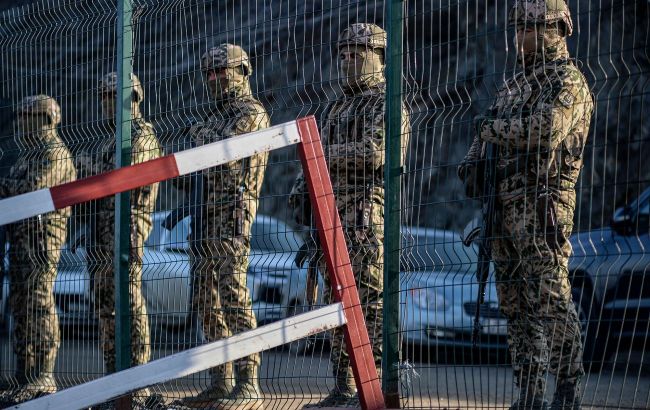 EU, Russia and U.S. held secret talks on the eve of Karabakh events (Getty Images)
The European Union, Russia, and the United States secretly held negotiations just days before the conflict in Nagorno-Karabakh, according to Politico.
According to a diplomat familiar with the negotiations, the meeting took place on September 17 in Istanbul as part of efforts to compel Azerbaijan to end its nine-month blockade of the enclave and allow humanitarian convoys from Armenia. The focus of the meeting was to address the supply of food and fuel to approximately 100,000 residents of Nagorno-Karabakh.
Representatives from the following countries were present:
Louis Bono, Senior Advisor on Caucasus Affairs from Washington.
Toivo Klaar, EU representative in the region.
Igor Khovaev, Special Envoy of Russian dictator Vladimir Putin on Armenian-Azerbaijani relations.
The diplomat said that Klaar, to avoid misunderstandings with counterparts, had been working to keep lines open on multiple fronts over the "past years," including negotiations with Khovaev and Russia's Deputy Foreign Minister Mikhail Galuzin.
A spokesperson from the U.S. State Department declined to comment on the meeting.
According to an anonymous American official, the discussion arose from an understanding that the Kremlin still holds sway in the region.
"We need to be able to work with the Russians on this because they do have influence over the parties, especially as we're at a precarious moment right now," the American official said.
Azerbaijan's military operation in Nagorno-Karabakh
On September 19, Azerbaijani military forces conducted "local anti-terrorist operations" in the Karabakh region. During the one-day operation, the unrecognized "republic" surrendered, and Baku declared it had achieved its objectives in the region, as well as restored the territorial integrity of the country after 30 years of conflict between Azerbaijan and Armenia.
For more detailed information on the conflict between Armenia and Azerbaijan, please refer to RBC-Ukraine's coverage.
On September 28, representatives of the authorities in Nagorno-Karabakh announced the cessation of their existence starting in 2024.