EU Parliament adopts plans to boost ammo production for Ukraine's needs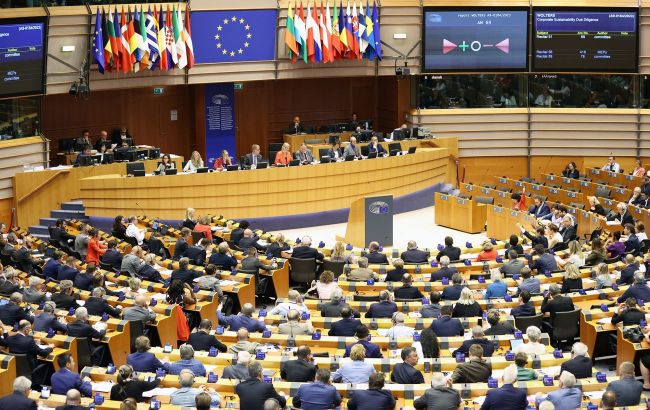 European Parliament adopted plans to increase EU production of ammunition and missiles (Getty Images)
The Act in Support of Ammunition Production (ASAP) aims to accelerate the supply of ammunition and missiles to Ukraine and help member states replenish their arsenals.
"By introducing targeted measures, including €500 million in financing, ASAP aims to ramp up the EU's production capacity to address the current shortage of defense products, specifically artillery ammunition, missiles and their components," the statement says.
Earlier during negotiations with Council, the members of the European Parliament "ensured that a more diverse range of projects receive funding, and that small and medium-sized enterprises (SMEs) would be eligible for a higher funding rate".
Members of the European Parliament also pushed to ensure that EU countries will provide Ukraine with the ammunition funded under this legislation, without it being subject to export restrictions.
To enter into force, the document must be approved by the EU Council.
Ammunition for Ukraine
At the beginning of May, the EU Council approved a decision to allocate 1 billion euros for joint ammunition and missile purchases for Ukraine's needs.
In early June, the European Parliament supported a document on increasing the EU production of ammunition and missiles. After that, the permanent representatives of the EU member states agreed on the ASAP regulation project.
In July, the EU Council and the European Parliament agreed on a plan to increase the production of missiles and ammunition.