EU offers to transfer military equipment confiscated in Libya to Ukraine - Politico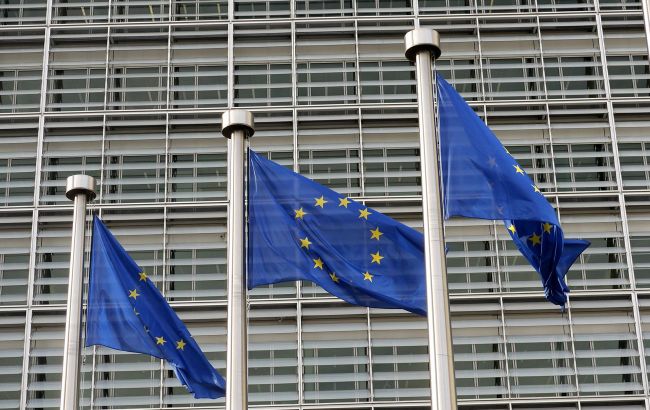 EU proposes to transfer military equipment confiscated in Libya to Ukraine (Photo: flick.com/libereurope)
Members of the European Parliament (MEPs) are proposing to transfer military equipment confiscated last year off the coast of Libya to Ukraine, according to Politico.
The agency reported that MEPs want to find a practical application for 146 units of armored vehicles confiscated during two operations of the EU's military-naval mission IRINI in efforts to enforce the UN arms embargo on Libya.
According to an investigation published by the Dutch television program RTL Nieuws, members of the European Parliament will push EU countries to send the confiscated military equipment to the Ukrainian army.
In particular, Dutch liberal legislator Bart Groothuis asked MEPs to sign a letter by the end of the working day on Thursday, October 26.
"We call upon you to transfer the seized vehicles of the IRINI operation, and similar military equipment or ammunition from this or other EU operations, to Ukraine," the letter said.
In addition, Groothuis reported that he had spoken with two EU ambassadors who were "both very enthusiastic and said it's very creative," but refused to disclose which EU countries were involved.
On Friday, October 27, the letter will be sent to EU member states from the European Council's Committee on Political and Security Affairs, which oversees security policy, and the European Peacebuilding Committee, which oversees non-budgetary EU funding provided to Ukraine.
Aid to Ukraine from the EU
Recall that Hungary regularly blocked the allocation of funds for Ukraine. Thus, since May, Budapest has opposed the allocation of €500 million from the EU.
At the same time, the head of the Hungarian Foreign Ministry, Peter Szijjarto, stated that the country is ready to change its mind if Ukraine removes the Hungarian OTP Bank from the list of international sponsors of the war.
The bank was included in this list because it continued its activities in Russia despite the full-scale invasion of the Russian Federation and effectively recognized the so-called "L/DNR."
Recently, NACP suspended the status of an international sponsor of the war for OTP Bank, but Hungary claimed that this was supposedly an "insufficient step."