EU names conditions for assisting Bosnia and Herzegovina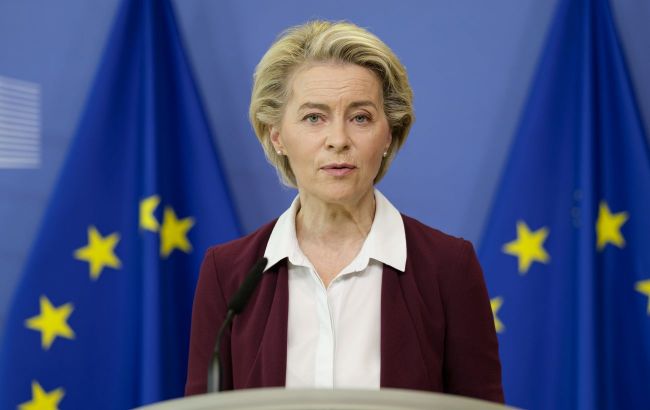 Photo: European Commission President Ursula von der Leyen (Getty Images)
The European Union is ready to help Bosnia and Herzegovina on its path to membership. However, the pace of accession will depend on the success of key reforms in the country and adherence to common values, stated European Commission President Ursula von der Leyen at a press conference in Sarajevo.
"Bosnia and Herzegovina's future is in the European Union... To reach this objective, to move forward, we need Bosnia and Herzegovina to speak and move... with one voice, and move forward as one," von der Leyen said.
She also emphasized the need to adhere to common European values.
"The constitutional order of the founding freedoms and of civil society at the core of EU values and is essential for the European path," added the EC president.
What preceded
Bosnia and Herzegovina officially applied for EU membership on February 15, 2016, after several years of constitutional reforms and involvement in the Dayton Peace Agreement.
In December of last year, due to concerns that the war in Ukraine could destabilize the Balkan region, the country was granted candidate status.
Earlier, Milorad Dodik, the leader of the Republika Srpska, stated to Ukraine's ambassador in Croatia and Bosnia and Herzegovina, Vasyl Kyrylych, that he is no longer welcome in the Republika Srpska.
Furthermore, Dodik expressed support for Russia's annexation of Ukrainian territories.