EU countries where Ukrainians start businesses en masse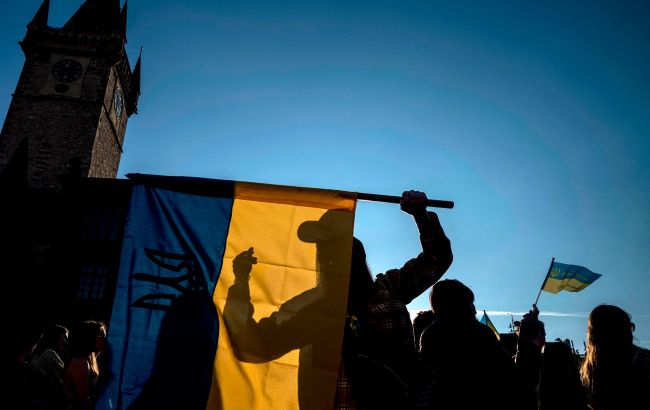 Ukrainians in Czechia (gettyimages.com)
In 2023, Czechia has witnessed the registration of 55,000 private entrepreneurs. Surprisingly, nearly one in ten of these entrepreneurs holds Ukrainian citizenship.
Before the war, the percentage of Ukrainians initiating businesses in Czechia stood at a modest 1-2% annually, according to proukrainu.blesk.cz.
During the first nine months of 2023, a staggering 55,000 individuals embarked on entrepreneurial journeys in Czechia. Of these, 9% (4,904 individuals) were Ukrainian citizens. This marks a significant increase compared to the pre-conflict period, where the rate of Ukrainian entrepreneurs initiating their businesses in Czechia was only 1-2%. These figures are based on an analysis by CRIF (Czech Credit Bureau).
The surge in Ukrainian entrepreneurs can be attributed to the substantial increase in the Ukrainian population in Czechia, which has grown by approximately 360,000 since before the war. Therefore, it's logical that many of them are opting for entrepreneurship. In the current year up to the end of the third quarter, 4,904 Ukrainians have begun their businesses, averaging about 545 per month. This year is expected to surpass the previous year, during which an average of 476 Ukrainians per month initiated businesses in the country, resulting in a total of 5,709 for the year, as noted by CRIF analyst Vera Kamenichkova.
The majority of Ukrainian entrepreneurs have launched their businesses in Prague, with 1,733 individuals, constituting 19% of all new sole proprietors in the capital. Additionally, they make up one-third of all new entrepreneurs from Ukraine who started businesses in Czechia in 2023. The Ustecky region saw 625 Ukrainian entrepreneurs, while 432 new Ukrainian entrepreneurs were registered in the South Moravian region.
The construction industry emerged as the preferred sector for most of the new Ukrainian entrepreneurs, with 1,919 individuals, constituting 39%. This category accounts for a quarter of all new sole proprietors in the construction field.
Construction has long been a sector where Ukrainians have found opportunities, as it doesn't necessitate a perfect command of the local language, allowing them to commence their businesses immediately upon arrival, according to experts.
The processing industry takes the second place, having attracted 922 Ukrainian entrepreneurs, representing 19% of the total.
The majority of new Ukrainian entrepreneurs in Czechia are between 18 and 40 years old, with 35% falling within the 18-31 age bracket and 36% between 31 and 49 years old.
Previously, it was reported that Ukrainians have been registering businesses in Poland at an astonishing rate, with around 2,000 new companies emerging each month. Ukrainian companies account for 67% of all new foreign businesses and 10% of all firms established in the first half of 2023.
In addition, Czechia has estimated the amount of taxes paid by Ukrainian refugees in the country for this year. It is expected that Ukrainians will contribute between 12 to 15 billion Czech crowns in taxes and fees in 2023.