EU could survive winter without Russian gas if needed, says Euro Commissioner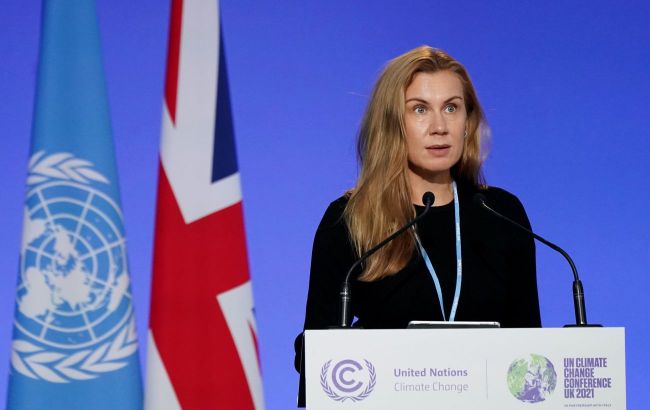 EU Commissioner for Energy Kadri Simson (Getty Images)
European Union will be able to survive the winter without Russian gas if its supplies are cut off by Moscow. Europe has prepared well for such a scenario, as Kadri Simson, EU Commissioner for Energy, says to RBC-Ukraine after Gazprom's CEO Alexey Miller stated the possibility of gas transit being terminated.
"We have long known that Russia is not a reliable partner. This became absolutely evident to everyone when Russia unilaterally terminated existing gas contracts with some of our member states. This means that for the past year and a half, we have been preparing and developing a strategy that will help us survive the winter without Russian gas if necessary," says the Euro Commissioner.
One of the key components of this strategy is the commitment to fill Europe's gas storage facilities before the heating season begins. "We managed to do this last autumn, and we are well on track for this year. Our storage facilities are currently filled to approximately 80%. This does not cover all our needs but provides us with confidence," added Simson.
She also notes that the EU has established an Energy Platform for joint gas buying. The platform was initiated in April 2022 facing the need for diversification away from Russian gas. It includes a range of actions concerning natural gas and LNG to support supply security and EU access to affordable energy, including international coverage, demand aggregation, and efficient use of gas infrastructure. This also means greater confidence for EU member states that have no access to the sea.
"We are well-prepared, and we are ready for any scenario. The EU is united, and we have reliable partners we can trust," concluded the Euro Commissioner.
Gas contract
Simson also said that it is too early to discuss the prospects of gas transit through Ukraine after 2024 when the contract between Naftogaz and Gazprom, signed at the end of 2019, expires.
"The agreement on gas transit through Ukraine is set to end on December 31, 2024, so that is still far away. At the same time, we must remember that we are in a completely different situation than last time when these negotiations took place. The illegal war Russia launched against Ukraine has changed many things," noted Simson.
She added that Europe responded to Russian aggression towards Ukraine by revising energy ties with Russia and imposing sanctions on most Russian energy exports.
"According to our REPowerEU plan agreed upon by all 27 EU leaders, our goal is to completely eliminate the import of fossil fuels from Russia as soon as possible. We have already proven that Europe is ready to face the challenge of reforming and diversifying our energy system," said the Euro Commissioner.
Despite the full-scale invasion by Kremlin forces in February of last year, Ukraine continues to receive payment for gas transit, allowing Russian gas to pass through its territory to Austria, Slovakia, Italy and Hungary. Ukraine accounts for nearly 5% of all gas imports to Europe.
Ukrainian Minister of Energy Herman Halushchenko said that the chances of Ukraine and Russia reaching an agreement on extending the gas transit contract are minimal.