EU condemns Russian 'elections' in Ukraine's occupied territories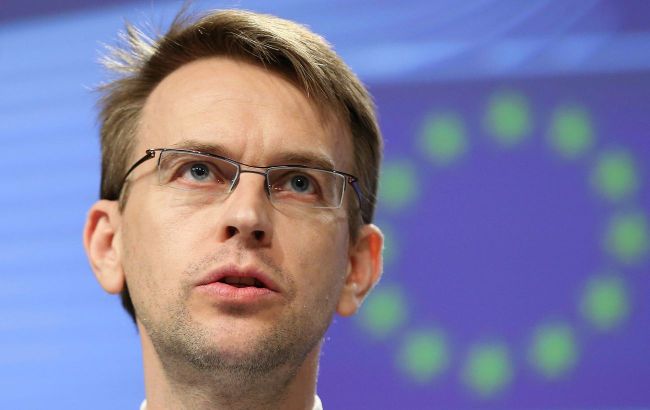 Peter Stano (Photo: Getty Images)
The European Union condemns the holding of the so-called 'elections' by occupiers in the seized territories of Ukraine, according to the spokesperson of the European Union, Peter Stano.
"Russia started early voting in its illegal so called "elections" in temporarily occupied Ukrainian territories," the statement read.
According to him, this is another massive violation of international law and Ukraine's sovereignty.
Involved will be held accountable
"Crimea, Kherson, Zaporizhzhia, Donetsk, Luhansk are all Ukrainian! Those involved will be held to account," Stano wrote.
He adds that all those involved in this illegal process will be held accountable.
"Elections" in occupied territories
On September 10, Russia will hold elections at various levels, including by-elections for State Duma deputies, elections for the heads of several regions, and deputies of legislative bodies. However, occupiers intend to hold pseudo-voting in the occupied territories of Ukraine.
British intelligence has indicated that Russia wants to portray the occupied territories as its "integral parts," so it plans to organize fake "elections" on the same day as elections in the aggressor country.
At the end of May, Russia made amendments to the law that, among other things, allow for the conduct of "elections" in the occupied territories.