EU 12-package of sanctions against Russia - Media received details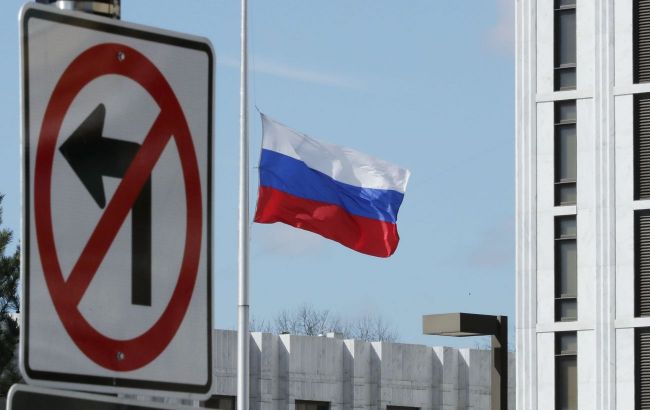 Media learned the details of the 12-package of sanctions against Russia (Photo: Getty Images)
The European Union plans to ban the export of machinery and machine parts that the Russian Federation could use for weapon production. This includes diamonds and other items, according to Bloomberg.
According to documents obtained by Bloomberg, the 12th package of EU sanctions against Russia may also include a ban on the export of diamonds and measures to strengthen control over compliance with the upper price limit for Russian oil.
This week, EU member countries will consider all proposals for restrictions, and they may change before approval.
Russia imports equipment for ammunition production
As the publication states, the Russian Federation imports equipment from Europe, including welding machines and numerical control systems, and uses them for ammunition production.
The competition for ammunition sources has become crucial as Ukraine prepares for a prolonged war. Russia has been able to support its ammunition production, while Kyiv's allies need to fulfill their commitments to provide artillery shells to Ukraine.
The 12th package of sanctions will limit Russia's ability to bypass and fuel its military machine. This includes reducing the country's sources of income.
Other items that may be subject to restrictions
Among other goods that Russia uses in the war against Ukraine and contributes to the production of military systems are chemicals, lithium batteries, thermostats, and engines and drone servomotors.
The restrictions will include a ban on diamonds from January 1 and a phased introduction of an indirect ban on the import of Russian diamonds processed in third countries.
Russian oil
As part of measures to ensure compliance with the upper price limit for Russian oil, which is set at $60 per barrel, the European Union proposes the following steps:
Introduce a requirement to include cost details in certificates, such as insurance and freight. This will help circumvent attempts to falsify certificates or mask the actual value of Russian oil.
Enhance information exchange to detect vessels attempting to conceal the origin or destination of the product.
Implement a notification system requiring permission to sell or export used tankers and vessels to limit Russia's ability to develop a so-called shadow fleet of ships.
"Russian oil is now trading well above a $60-a-barrel cap that the EU and others in the G-7 imposed last December. The threshold has largely been circumvented by the use of a huge shadow fleet of tankers that Moscow has amassed that means it doesn't have to use western ships, insurance or other services that are prohibited for cargoes that cost above $60," explains the agency.
Specifically, the proposals include restrictions on the import of:
liquefied propane;
pig iron and spiegeleisen;
copper wire;
aluminum wire;
foil;
pipes and tubing.
If the proposals are approved, over 30 companies will be added to the entities with a restricted trade list. The EU also proposes to:
ban Russians from holding positions in European companies providing wallets, accounts, and crypto asset storage services;
ban the issuance of licenses for enterprise management software and industrial design and production software;
require firms in Europe that are owned or controlled by Russians or Russian legal entities to obtain permission to transfer funds outside the union;
introduce a requirement forcing exporters to include clauses in their contracts prohibiting the re-export of certain goods to Russia.
Frozen assets
Reuters reported that the sanctions list will also include:
47 individuals will be banned from entering Europe, and their assets will be frozen;
72 legal entities.
Sanctions against Russia
The European Union has already approved 11 sanctions against the Russian Federation. Restrictions have been imposed on goods that can be used to produce weapons. Individuals and legal entities responsible for the invasion of Ukraine and aiding the ongoing war have been included in the sanctions.
Currently, the EU plans to coordinate the 12th package of anti-Russian sanctions, including new lists of personal restrictions and export sanctions, including those regarding diamonds.