Estonian President demands explanation from PM over her husband's business in Russia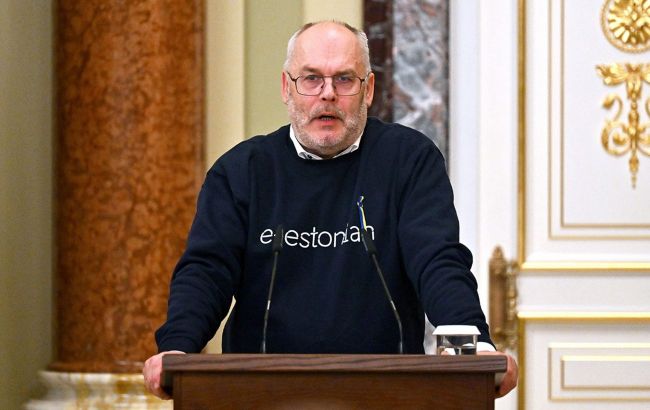 President of Estonia, Alar Karis (Photo: Getty Images)
Prime Minister of Estonia Kaja Kallas is obliged to explain to the public the fact of her husband's cooperation with Russia, according to a statement of the President of Estonia, Alar Karis, cited by Postimees.
"Commenting on the scandal surrounding the Prime Minister's husband, Karis stated that he couldn't judge the seriousness of the accusations yet, but believed that Kallas should clarify it all," the material reads.
Responding to journalists' questions, President Karis said that it was sad for him to speak on this topic on the Independence Day of Ukraine.
He added that society expected explanations from the Prime Minister, and when she clarified, she should think and discuss with her advisors what to do next.
This is an example of how sanctions might not work
The journalist asked the President whether he agreed with the viewpoint that the scandal has damaged Estonia's international reputation. Karis responded that such elements were present in the scandal.
According to Karis, this shows an increasing number of cases where established EU sanctions do not work, including in Estonia.
"If we've agreed on sanctions, we need to make sure they actually work, otherwise, we're making a mockery of ourselves," the President said.
What led to this
Earlier, the media learned that Kallas provided a loan to the firm Novaria Consult, owned by her husband, in the amount of over 350 thousand euros. This company, in turn, owns 24.8% of the enterprise Stark Logistics.
Later, it became known that the transport company Stark Logistics continued to cooperate with Russia after February 24, 2022, while Prime Minister Kallas consistently advocated for stronger sanctions against Russia.
On August 23, Kallas stated that there was nothing immoral about Stark Logistics continuing to transport goods to Russia.
Estonia advocates for tougher sanctions against Russia
Russians continue to travel to the EU, bypassing sanctions. In Estonia, which closed its borders to Russian tourists, 200 thousand Russians have entered since the beginning of the year. This is why Estonia is deciding how to tighten restrictions on the entry of Russians.
Back in May, the Prime Minister of Estonia called for a complete ban on the transit of goods through Russia.
In April, Estonia blocked 53 more websites that allowed watching Russian television channels in circumvention of the imposed EU sanctions