Estonia aims to lead EU in legalizing confiscation of Russian assets for Ukraine's recovery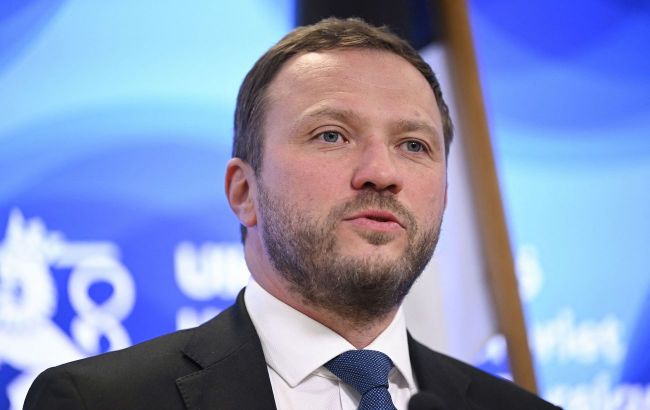 Minister of Foreign Affairs of Estonia Margus Tsahkna (Photo: Getty Images)
Estonia plans to become the first European Union country to legalize the confiscation of sub-sanction Russian assets this year, according to Estonian Minister of Foreign Affairs Margus Tsahkna, cited by Bloomberg.
He said they would use them for the restoration of Ukraine, and such a step would indeed "really hit" Russia.
Tsahkna stated that the Estonian government would approve the draft law within two weeks before sending it to parliament.
Estonia is pushing the EU to implement a pan-European plan as it resolves the legal complexities of confiscating Russian sub-sanctioned assets.
Confiscation may lead to lawsuits from Russia
"This will really hit oligarchs — this will really hit the Russian state," Tsahkna said.
According to the minister, this law will inevitably trigger Russian legal actions.
How many assets Estonia can confiscate
Estonia's initiative, which has been in progress since December of last year, could affect approximately 35 million euros of sub-sanctioned financial assets owned by Russian companies in Estonia.
According to the Estonian scheme, Ukraine's international register of losses will be used as the basis for expropriating assets subject to sanctions.
Tsahkna stated that preparing the initiative in compliance with EU law was complicated by stringent guarantees of private property in Estonia.
Confiscation of Russian assets
Together with international partners, Ukraine is working on creating the possibility of confiscating frozen Russian assets, including state-owned assets, in allied countries. These funds are intended for the restoration of Ukraine and currently amount to almost $500 million.
Additionally, Bloomberg reports that the EU is studying the procedure for confiscating 200 billion euros of frozen assets from the Russian central bank.