Erdogan announces 'very important' message on grain deal after meeting with Putin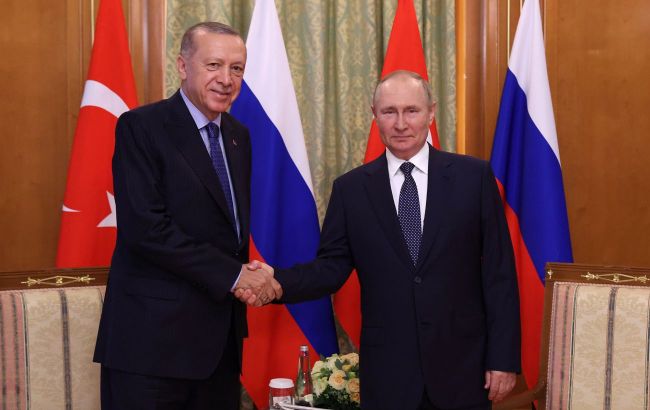 Turkish President Recep Tayyip Erdogan and russian dictator Vladimir Putin (Photo: Getty Images)
The President of Türkiye, Recep Tayyip Erdogan, after a meeting with the Russian dictator Vladimir Putin in Sochi, will announce a "very important" message regarding the "grain deal," according to Anadolu.
rus"A very important message regarding the Black Sea grain deal will be announced after the meeting with Putin," Erdogan stated.
As reported by The Guardian, the President of Türkiye emphasized that the Ukrainian grain export corridor is the most crucial issue in his negotiations with Putin, and the message after the meeting will be "a significant step."
"I believe that the message at the press conference will be a very important step, especially for underdeveloped countries in Africa," Erdogan said.
Erdogan and Putin meeting in Sochi
Recall that on Monday, September 4, a meeting is taking place in Sochi between the President of Türkiye, Recep Tayyip Erdogan, and the Russian dictator, Vladimir Putin. They will discuss, among other things, the resumption of the "grain deal."
During the meeting with Putin in Sochi, Erdogan will offer mediation in peaceful negotiations with Ukraine.