Epicenter of Russian front activity: Enemy strengthens in the Kupiansk direction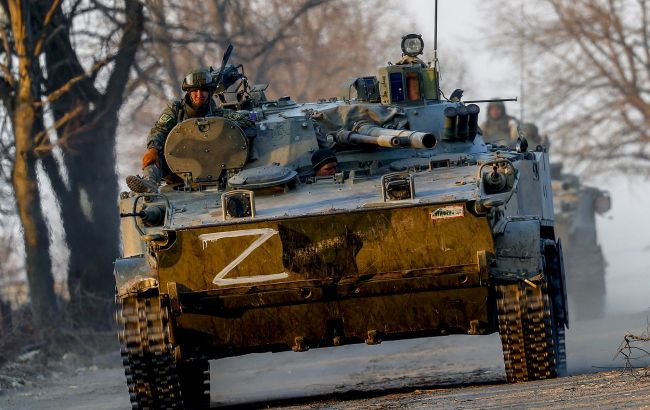 The Russian army has become more active in the Kupiansk direction (Photo: Getty Images)
The primary efforts of the Russian army are focused on the Kupiansk direction. The enemy is attempting to capture heights and even reach the city, according to Ruslan Muzychuk, the spokesperson of the National Guard.
"The epicenter of the fighting, where the enemy concentrates its main efforts, remains the Kupiansk direction," he said.
According to him, the number of enemy forces and resources and their recent activation are aimed at attempting to change the situation on this front section.
"In particular, airborne assault units have been brought in here, and they have been reinforced with tank units that, with the support of aviation and artillery, are trying to make assaults on our positions," Muzychuk reported.
He explained that the enemy is trying to expand its front of attack and improve its tactical position. This includes advancing to advantageous geographical areas like heights and natural barriers like rivers.
"We also see that the enemy is actively using aviation. Over the past few weeks, there have been over 50 aerial bombardments per day, sometimes even over 80. All of this is aimed at pulling Ukrainian forces' reserves in this direction," Muzychuk stated.
According to him, one of the enemy's goals in the Kupiansk direction could be directly reaching Kupiansk city.