Enhanced control over Ukrainian men's leaving abroad - Border guards explain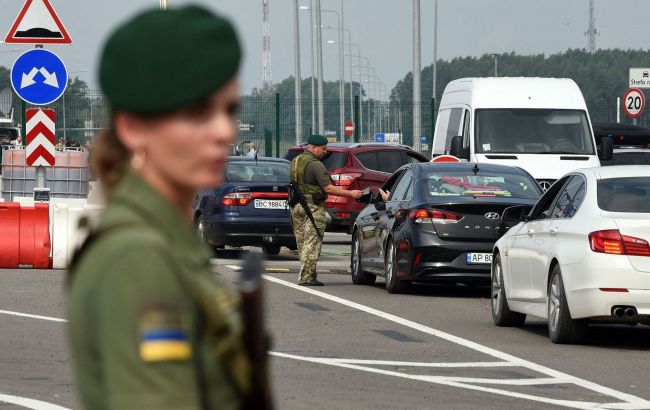 The State Border Guard Service of Ukraine explained their plans to tighten control over men's leaving abroad (Photo: Getty Images)
Ukraine will strengthen its oversight of male citizens' leaving the country during the state of war. In conjunction with the Ministry of Defense, Border guards aim to exchange information regarding military obligations to prevent illegal emigration with falsified documents, announced Andrii Demchenko, spokesperson for the State Border Guard Service in a conversation with RBC-Ukraine.
He explained that there are regulations for crossing the state border outlined in Government Resolution No. 57, which are adhered to by border guards.
Specifically, one condition for crossing the border pertains to individuals deemed unfit for military service and excluded from military registration. This entails documentary evidence issued by military commissariats.
How is the control expected to be strengthened?
"However, during this period of restrictions, we have observed many individuals attempting to cross the border using forged documents. That is why the State Border Guard Service has been collaborating with the Ministry of Defense for some time to establish an information exchange between databases," Demchenko stated.
According to him, this involves mutual information sharing between the State Border Guard Service's database and the Unified State Registry of Conscripts and Draftees.
How will it work?
When this system becomes operational, it will verify whether a document is valid based on this information exchange rather than through telephone communication.
Demchenko mentioned that software is currently being developed, and criteria for the participation of representatives from the Unified State Registry in the State Border Guard Service's database and vice versa are being defined.
Once all conditions are met, particularly in terms of technical implementation, this system can be implemented.
It's crucial to note that this doesn't involve merging or systematizing databases. It pertains explicitly to information exchange between the State Border Guard Service's database and the Unified State Registry of Conscripts and Draftees.
In other words, the verification process will occur individually for each specific person, regardless of the context.
Details on offenders
The State Border Guard Service spokesperson explained that this effort is being undertaken to prevent the use of counterfeits and to minimize other risks during border crossings.
Since the onset of Russia's full-scale invasion, more than 6,100 offenders have been identified at border crossing points.
"At border crossing points, over 6,100 individuals who attempted to use forged documents have already been detected. This includes documents allegedly issued by the Unified State Registry," Demchenko disclosed.
Men's leaving abroad
Recalling that due to the state of war, which has been in effect since the onset of the full-scale war, travel abroad is restricted for male citizens aged 18 to 60.
However, there are exceptions. Notably, departure is permitted for a man's unfitness for military service and his removal from military registration.
Regarding the departure of officials, President Volodymyr Zelenskyy signed a decree in January of this year allowing public servants to leave Ukraine solely for official business trips.
Furthermore, the government recently lifted restrictions on crossing the border for family members of those who died or went missing during the Anti-Terrorist Operation.