Engaging China, Global South to Ukraine's Peace Formula will isolate Russia - Zelenskyy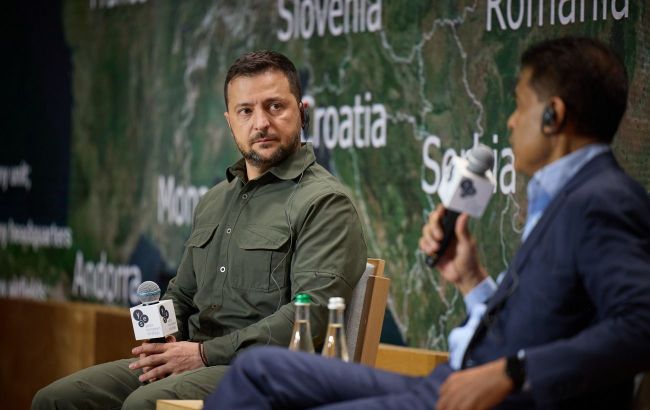 President of Ukraine Volodymyr Zelenskyy (president.gov.ua)
The participation of China and other Global South nations in the implementation of the Ukrainian Peace Formula will ensure Russia's real political and economic isolation, as President Volodymyr Zelenskyy says during a panel discussion at the 18th Yalta European Strategy meeting "The Future is Decided in Ukraine", the President's Office reports.
"It is important for us to involve China in the Peace Formula. It is important for us to bring the Global South specifically to our side. All of this will have an impact, and there will be real, concrete - not abstract - political isolation of Russia. Political isolation is always followed by economic isolation. These are very important steps," Zelenskyy said.
He recalled that China's direct message to the Russian Federation about the inadmissibility of intimidation with nuclear weapons was important.
He is convinced that Ukraine has chosen the right strategy for the implementation of the Peace Formula. In particular, the second meeting at the level of national security advisors on the Formula was held, which contributed to the involvement of a wider range of countries, including the Global South.
"This was an extremely important step - we added countries that were balancing yesterday and wanted to offer something separate from our strategy to end the war," he added.
Peace Formula
Last year, Zelenskyy presented a 10-point Peace Formula describing the steps to end Russia's war against Ukraine.
In 2023, Ukraine has already organized several meetings on the Peace Formula at the level of advisors to heads of states, with China participating in these meetings.
The next negotiations in this format aim to be organized at the level of heads of states.