Elections in Poland - Exit polls indicate victory for the ruling party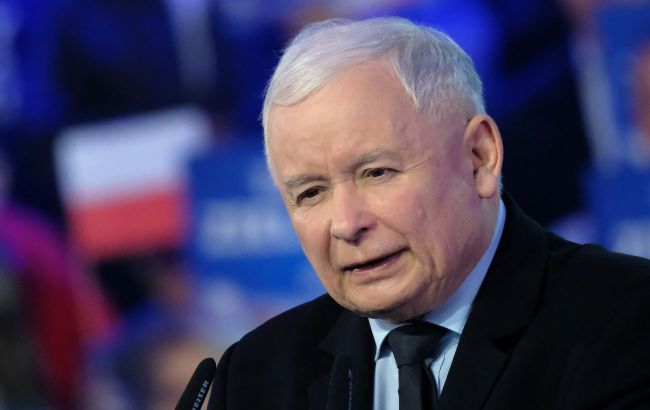 Jarosław Kaczyński, leader of the Law and Justice (PiS) party (photo: Getty Images)
The ruling party "Law and Justice," led by Jarosław Kaczyński, is preliminarily winning the parliamentary elections in Poland, according to the exit poll results from Ipsos.
The exit poll results indicate the following distribution of votes in the Polish elections:
"Law and Justice" - 36.8%;

"Civic Coalition" - 31.6%;

"The Third Way" - 13%;

Left - 8.6%;

"Confederation" - 6.2%.
Yes, the "Law and Justice" party can secure 200 seats in the Polish parliament, while the "Civic Coalition" led by former President Donald Tusk is projected to gain 163 seats. "The Third Way" is expected to secure 55 seats, the Left 30 seats, and the "Confederation" 12 seats.
"The results of the exit polls give us our party's fourth victory in the history of parliamentary elections and our third consecutive victory. This is a significant success for our movement and our project for Poland," said "Law and Justice" leader Kaczyński.
However, Polish media note that if opposition parties unite, they could secure a majority in the Polish parliament, with over 231 seats.
Since 2015, Poland has been governed by the conservative "Law and Justice" party, which holds the majority in the lower house of parliament, the Sejm. The country's President, Andrzej Duda, is also affiliated with "Law and Justice."
For a more detailed overview of the Polish elections and potential scenarios for the formation of a new government, you can read the article by RBC-Ukraine.
In addition to the elections in Poland, a referendum with four questions was held simultaneously. These questions pertained to the sale of state property to foreigners, raising the retirement age, the construction of a border wall between Poland and Belarus, and the admission of illegal immigrants from the Middle East and Africa.