Education in Ukraine - Why Russian language still used in Ukrainian schools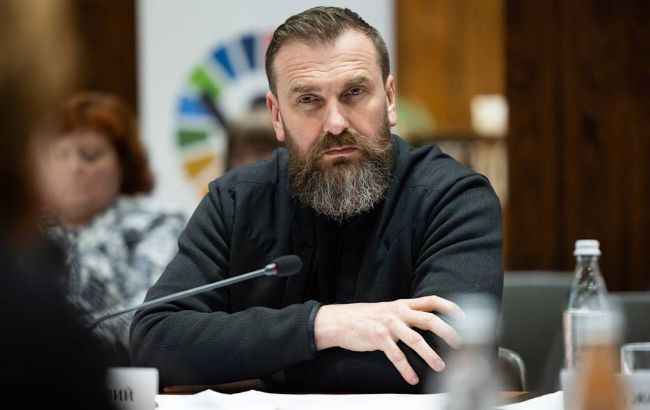 (photo: facebook.com/oksenlisovyi)
In Ukrainian schools, some teachers still allow themselves to teach in the Russian language and consider it normal.
But what consequences can such negligence and violation of the language law entail? Read about it in our article below.
What constitutes a violation of the language law in the sphere of education in Ukraine?
Over the past one and a half years, the language issue has become very acute for Ukrainian citizens. Some believe that every Ukrainian should speak exclusively in Ukrainian, while others may not pay attention to how others communicate but actively work to eliminate Russian from their own speech.
Of course, in all government institutions, employees are obliged to communicate exclusively in Ukrainian, conduct document circulation, and hold work meetings in Ukrainian. Similarly, in establishments, shops, and salons, services should be provided in the state language.
Representatives of the education sector, local self-government bodies, owners of online stores, as well as establishments of public catering often violate the language law, and this is indeed a problem.
Violations of the law have also affected the sphere of school education. It is understood that children from a very young age must have a strong command of their native language, especially in the current realities. Therefore, teachers, principals, and tutors are obliged to provide children with knowledge in Ukrainian – this is the law.
However, there have recently been instances of violations of this law, as in some schools, teachers allow themselves to teach children in the language of the enemy, which is unacceptable and may even be subject to government penalties.
Considering the prevalence of such violations in the field of education, with over 150 cases reported in the first quarter of 2023, this issue has gained attention in the public discourse.
What should be done in cases where teachers conduct classes in a hostile language?
The opinion of the Minister of Education and Science regarding the language situation in Ukrainian schools
Minister of Education and Science Oksen Lisovyi, in an interview on the "Tihyi Vechir z Olenoy Kravets" program, stated that such behavior by teachers contradicts the legislation. He recommended that parents should not be lenient and should contact their city's education department or directly approach the regional department. Additionally, they can contact the Ministry of Education and the Language Ombudsman.
According to Lisovyi, situations like these should not be ignored, as everyone should understand that schools are currently preparing children for a successful European future.
Based on this, he believes that teaching in Russian in schools is not in line with the state's interests and contradicts the interests of conscious citizens and those who protect these interests.
"At the state level, Ukraine's success should become European. That's why we should not follow Soviet standards where Russian is prevalent. The Ukrainian system of values is very different from Russia's, so such cases in educational institutions must be eradicated from the beginning. Without a response from the Ministry of Education, the situation could escalate, and its consequences are unpredictable," he said.