Education in Ukraine in 2023: Anticipated changes by the Ministry of Education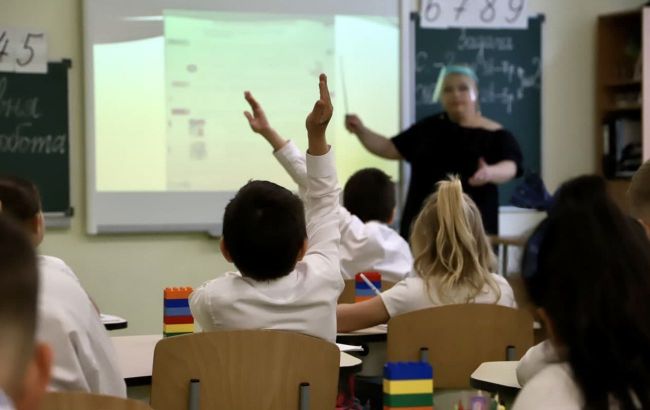 Changes in the Ukrainian education (Photo: facebook.com/kyivcity.gov.ua)
Reforms are underway within Ukraine's education system, as Education Minister Oksen Lisovyi believes that implementing changes simultaneously across all stages is crucial due to their interconnectedness. These changes encompass preschool, general secondary, and vocational or academic education.
Lisovyi shared these insights in an interview on the morning show "Breakfast with 1+1".
Advantages of Ukrainian education
According to the minister, the standout feature in Ukrainian schools, kindergartens, and higher education institutions is the people.
"In recent years—considering the challenges posed by COVID and warfare—we've witnessed the remarkable resilience of our educators. Whenever I address the need for transformations and improvements in education, I'm primarily referring to the incredible individuals within our education system who have upheld its stability, the learning process, and their institutions," he noted.
However, it's undeniable that changes are necessary in education. The minister emphasizes that this need extends beyond Ukraine's education system alone.
"Any education system must consistently work towards its own modernization. Education is what prepares individuals for tomorrow. If we genuinely wish to alter the education system, we must consistently engage in the transformation of all sectors simultaneously," clarified the head of the Ministry of Education.
Changes in the Ukrainian education system
Preschool education
While preschool education faces various challenges, its significance is immense. Quality preschool education serves as the foundation for a child's future progress and success in both school and life.
Furthermore, it provides parents with an opportunity for self-realization and entry into the job market.
"Currently, we're discussing with experts a comprehensive reform that includes allowing private initiatives to establish preschool educational institutions, enabling swift access to the profession of a preschool educator. We are also working on changing the social status of preschool educators, addressing issues such as salaries," the minister commented.
General Secondary education
The ongoing renewal of the New Ukrainian School (NUS) is taking place in this sector. According to Oksen Lisovyi, this project has yielded excellent outcomes.
"The children have completed their junior school years, receiving positive feedback from parents and showing strong performance in the positions aligned with the NUS reform's goals. However, the project's momentum has slowed upon transitioning to basic schooling," explained the minister.
He further added that the government allocated 1.5 billion hryvnias for the procurement of necessary equipment for basic schools and schools affected by the conflict in occupied territories.
Vocational or Academic education
In this aspect, the system will function as follows: students study until the ninth grade and, upon completion, they can choose to attend either an academic lyceum or a vocational college for an additional three years.
From a vocational college, graduates enter the job market with a trade, while those from an academic lyceum proceed to higher education institutions.
"We're also transforming vocational education, higher education, and the realm of academia," summarized Oksen Lisovyi.