EBRD to provide €182 mln loan to upgrade road section between Lviv and Poland border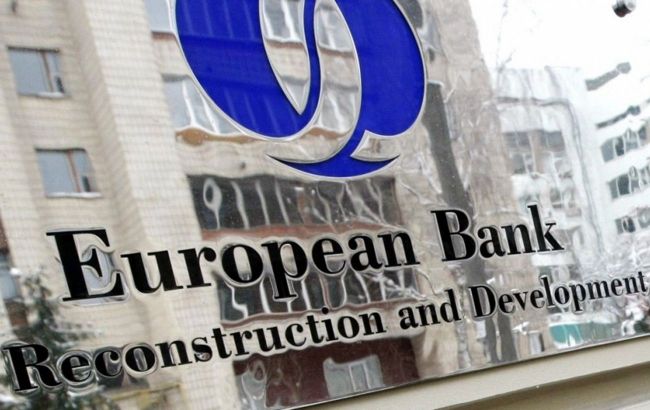 European Bank for Reconstruction and Development (ebrd.com)
The European Bank for Reconstruction and Development (EBRD) is changing the purpose of a loan for the State Agency for Infrastructure Reconstruction and Development of Ukraine. €182 million will be used for the modernization of a highway section between Lviv and Rava-Ruska on the Ukraine-Poland border, according to the EBRD press service.
According to the statement, the EBRD had originally agreed to provide a €450 million sovereign loan to be on-lent to Ukravtodor in December 2020. The loan aimed to support the construction and rehabilitation of major highways in the country around Kyiv, Odesa and Lviv. Its three tranches have yet to be disbursed.
Russia's war on Ukraine has resulted in disruption to trade via its Black Sea ports, causing the redirection of traffic flows to land routes in western Ukraine that connect to the European Union.
This has prompted the Ukrainian government to reassess its priorities and seek the reallocation of existing funds to the financing of repairs of the M-09 road section from Lviv to Rava-Ruska. This is the main route connecting Lviv to Warsaw and part of the Trans-European Transport Network, on which traffic intensity has increased significantly since the start of the war.
"There is now an urgent need to improve the condition of the road and make critical road safety improvements, including the installation of barriers to separate traffic and bicycle infrastructure connecting settlements along the road, as well as climate adaptation measures," the announcement states.
The road repairs will enhance existing transport links between Ukraine and its EU neighbours, as well as within Ukraine, and reduce the logistical costs of freight traffic. Upgrading the M-09 road supports the Ukrainian government and its partners' priorities of developing alternative transport routes to facilitate the export and import of vital goods (including agricultural exports and critical imports), in line with the Solidarity Lanes initiative and in response to the war on Ukraine.
The EBRD loans
The reallocated loan to the State Agency for Restoration and Development of Infrastructure of Ukraine forms part of the EBRD's five-pronged approach to supporting Ukraine's real economy. The Bank's support focuses on vital infrastructure, energy and food security, trade finance and support for the private sector.
The cooperation between the bank and the agency has a long history, with the EBRD having financed road repair and reconstruction projects totaling €1.2 billion over the past 20 years.
In June, the EBRD decided to provide Ukrzaliznytsia state transport company with a €200 million loan for the modernization of railway connections between Ukraine and the European Union.