Earthquake in Morocco - Death toll exceeds 1300 people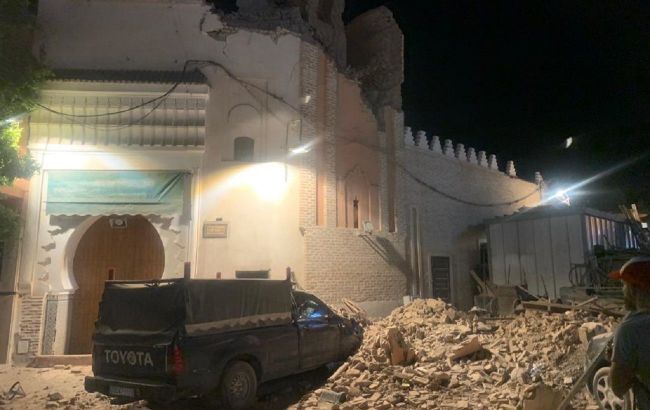 The consequences of the earthquake in the city of Marrakech (photo: twitter.com/Omar_H_)
The death toll from the earthquake in Morocco has risen from 1,037 to 1,305 people, according to Sky News.
At the same time, as a result of the natural disaster, 1,832 people were injured, with 1,220 of them in critical condition.
Among the deceased, a French citizen has been identified. He passed away from cardiac arrest during the earthquake.
According to experts' forecasts, the death toll is expected to rise as rescue teams reach remote and hard-to-access areas and continue search and rescue operations.
Earthquake in Morocco
According to data from the United States Geological Survey, the earthquake occurred at a relatively shallow depth of 18.5 kilometers in the mountainous region of Ighil. Meanwhile, the German Research Center for Earth Sciences (GFZ) states that it occurred at a depth of 27 kilometers and initially estimated the magnitude to be 7 on the Richter scale.
Among the casualties, there are no Ukrainians so far
Ukrainian Ministry of Foreign Affairs representative Oleh Nikolenko has stated that as of now, there has been no information about any injured Ukrainians in Morocco.
However, they continue to monitor the situation. To seek assistance, Ukrainians should contact the hotline of the Embassy of Ukraine in Rabat: +212 6 61 18 63 90.