Dutch town buys holiday park to accommodate Ukrainian refugees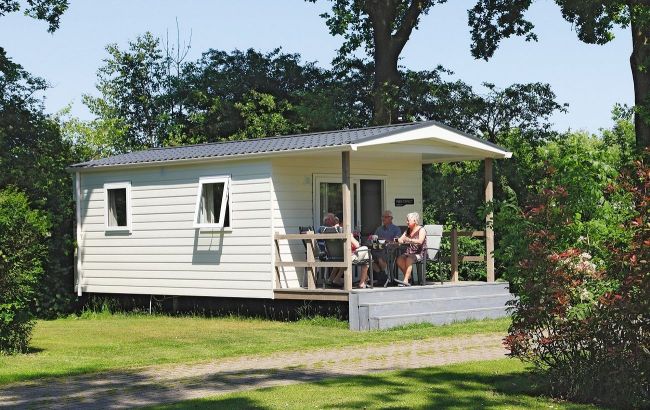 Example of a house in a holiday park in the Netherlands (facebook.com/deblekkenhorst)
Local authorities in the Netherlands are set to buy a holiday park for the temporary accommodation of refugees from Ukraine, allocating 2.2 million euros for this purpose. Dutchnews.nl reported that the funding will be used to provide housing for 200 Ukrainian refugees.
The selected location is the De Blekkenhorst camping park in the city of Den Ham, situated approximately 35 km away from the provincial capital of Zwolle.
The Twenterand municipal council plans to pay €2.2 million for the holiday park, which will enable it to meet its obligations from the province to house 191 Ukrainians. The local authority has bought the complete site including all facilities, such as a swimming pool.
The holiday park already contains various types of wooden chalets and lodges, and an additional 30 units will be added before the mass housing of Ukrainians begins. A small group of Ukrainians already lives at the site, and separate areas are available for tourists with caravans and tents.
"Once the war is over and the Ukrainians have gone home, we will sell it again," mayor Hans Broekhuizen told the paper.
Since the beginning of the conflict, the Netherlands has provided temporary shelter to over 94,000 refugees from Ukraine.