Duda decides on candidate for post of Prime Minister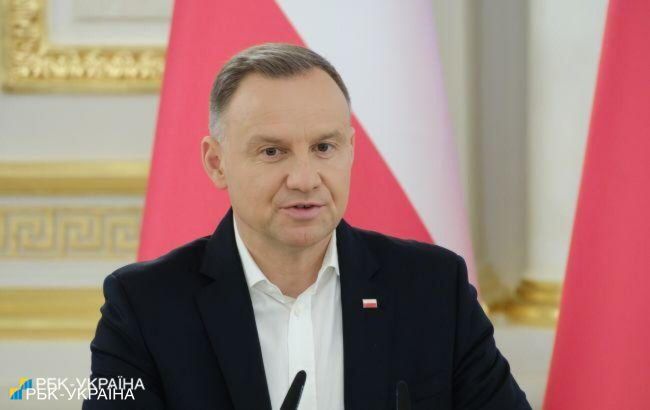 Andrzej Duda, President of Poland (Photo: Vitalii Nosach, RBC-Ukraine)
Polish President Andrzej Duda has decided on a candidate for the post of prime minister. His name will be announced tonight during a televised address to the Polish people, according to the head of the President's office, Marcin Mastalerek.
"After talking and thinking a lot, President Andrzej Duda has picked the prime minister candidate. This choice is final, so I suggest anyone who wants to challenge the president to watch his speech tonight," Mastalerek stated.
What preceded it
On October 15, Poland held parliamentary elections. The party in power, Law and Justice, won 35.38% of the vote but did not win a majority of seats in the Sejm.
The Civic Platform, led by Donald Tusk, came in second.
As noted by Duda recently, there are currently two primary contenders for the position of prime minister - Tusk and Mateusz Morawiecki.