Dubai giant DP World listed as sponsor of the war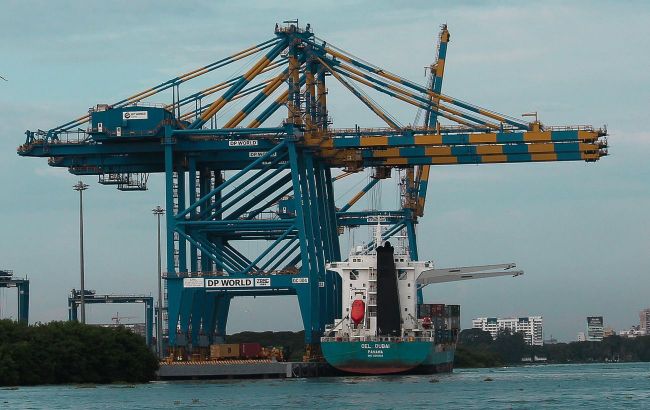 Dubai giant DP World added to the list of war sponsors (Photo: wikipedia.org)
According to the press service of the National Anti-Corruption Agency, one of the world's largest port operators, DP World (Dubai Port World) was included in the list of international sponsors of the war.
According to the agency, the reason for this decision is the company's increased cooperation with Russia. In particular, last month, DP World signed an agreement with the Russian "Rosatom" regarding the development of the Northern Sea Route.
The length of the Northern Sea Route is reportedly over 5,600 kilometers, from Murmansk to Vladivostok along the coasts of seas and the Arctic and Pacific Oceans.
According to Russian Prime Minister Mikhail Mishustin, this cooperation will bring about 20 trillion rubles ($224 billion) to the budget of the aggressor country. Russia will use these funds, among other things, to finance the war against Ukraine.
"The strategic cooperation between Rosatom and DP World will facilitate the transit of goods to Russia bypassing sanctions, considering that Rosatom systematically provides services to the Russian military-industrial complex, importing banned components for Russian tanks and aviation. Additionally, the Northern Sea Route could be used for transporting other illegal cargoes and weapons," the agency emphasizes.
The Anti-Corruption Agency reminded that Rosatom currently controls the temporarily occupied Zaporizhzhia Nuclear Power Plant.
DP World is also active in Ukraine: in 2020, the company acquired a 51% stake in the container terminal TIS in the Southern Port, which provides sufficient information about the state of the maritime transportation industry in Ukraine due to Russia's aggression. DP World also handles the transshipment of Ukrainian grain, including within the framework of the "grain corridor" project.
It is worth noting that Ukraine had intended to actively cooperate with DP World since 2021. President Volodymyr Zelenskyy met with the company's CEO to strengthen cooperation.