Drones attack chemical plant in Bryansk region of Russia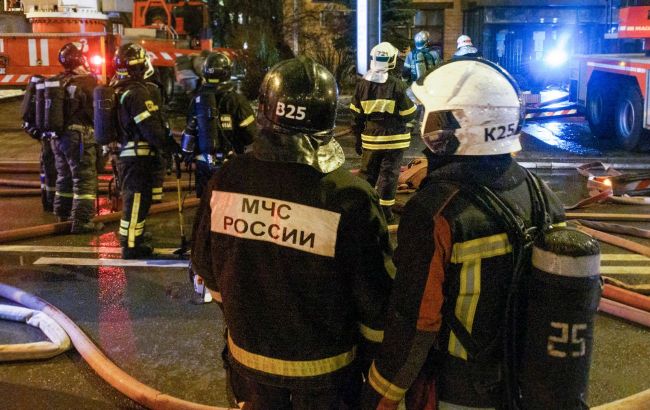 Illustrative photo (Getty Images)
On the night of November 14, a drone rigged with explosives was discovered in the Bryansk region of Russia, according to the Telegram channels Baza and Earlier than All. Well, almost.
According to Baza channel, on the night of November 14, in the village of Siltse, on the territory of the Bryansk Chemical Plant, a UAV of an aircraft type loaded with explosives was found.
"In the workshop of the Bryansk Chemical Plant named after the 50th anniversary of the USSR, which is under construction, located in the village of Siltse, an unmanned aerial vehicle of an aircraft type, not detonated, with explosive material was found," the channel reported.
Meanwhile, the roof of the workshop was reportedly punctured in three places. Special service personnel were called to the scene.
"There were no casualties as a result of the drone fall," reported the Baza channel.
Also, overnight, according to the Russian Ministry of Defense, four "Ukrainian" UAVs were destroyed over the territory of the Moscow, Tambov, and Bryansk regions.
UAVs in Russia
We previously reported that on November 12, Russians claimed to have shot down a drone in the Belgorod region. Traditionally, the Ministry of Defense accused Ukraine of an attack.
By the way, in the evening of November 10, in Kolomyia, Moscow region, local residents heard explosions near a plant that manufactures Kinzhal and Iskander missiles.