Double earthquake hits Türkiye: details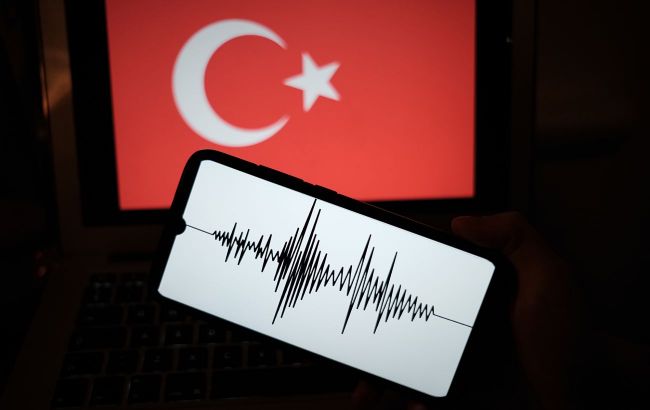 Two earthquakes hit Türkiye at once (Photo: Getty Image)
Two earthquakes occurred in Türkiye on Tuesday, July 25. The first earthquake happened at 8:44 am and the second one at 10:57 am, according to Daily Sabah.
The first earthquake
The magnitude 5.5 earthquake struck in the province of Adana in southern Türkiye at 8:44 am local time.
According to the Disaster and Emergency Management Authority (AFAD), the epicenter was in the Kozan district. The earthquake occurred at a depth of 11.27 km.
"The earthquake in the city center and surrounding areas caused panic among the residents, who took to the streets," the publication writes. However, according to preliminary data, there were no severe damages or casualties.
According to local media reports, three minor aftershocks occurred after the magnitude 5.5 earthquake. The earthquake was felt in the neighboring provinces.
The second earthquake
Another earthquake with a magnitude of 4.4 occurred in the same Adana region at 10:57 am.
Professor Orhan Tatar, the head of the risk reduction department at AFAD, stated after the earthquake that the magnitude 5.5 earthquake could be considered an aftershock of the powerful earthquakes that occurred in the center of Kahramanmaraş at the beginning of February.
"There is no negative feedback in the information received yet, and the scanning is ongoing. We previously stated that these aftershocks would continue after the earthquake on February 6," he noted.
Moreover, no reports of fatalities have been received on the emergency aid hotline "112."
Earthquakes in Türkiye
As clarified by Daily Sabah, the earthquake in Adana occurred approximately five and a half months after two devastating earthquakes that affected large areas of the southeastern region of Turkey and claimed the lives of nearly 50,000 people.
Recall that in February 2023, a magnitude 7.8 earthquake occurred near Gaziantep, with a population of over 1 million in southern Türkiye. Its epicenter was 37 km from the settlement at a depth of 10 km. The earthquake affected 11 provinces in Türkiye, where 230,000 buildings were destroyed or damaged.