Donetsk residents jailed for leaking Ukrainian military positions to Russians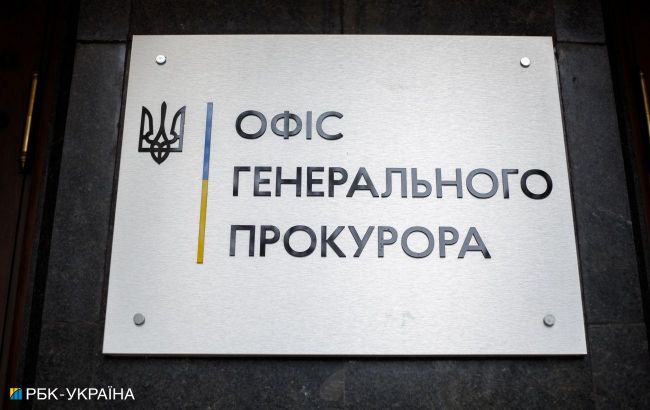 Prosecutor's Office (Photo: Vitalii Nosach, RBC-Ukraine)
Two residents of the Donetsk region were passing information about the positions of Ukrainian military forces in the region to the occupiers. They were apprehended, and each was sentenced to 5 and 8 years in prison, according to the Office of the Prosecutor General.
Collaborator from Kramatorsk
In March 2023, a man shared military-related information in a private chat on the Telegram messenger. Despite the fact that the Russian army was shelling his hometown, he still decided to assist the occupiers.
"He pointed out the locations of units and equipment of the Ukrainian Armed Forces. Furthermore, in text messages, he wrote about the need for 're-education' of our nation and expressed his disdain and contempt for it," the statement said.
Accomplice of Russia from Sloviansk
In May 2023, a resident of the Donetsk region, using the same messenger, also provided a representative of Russia with military-related information gathered in her city. This concerns Sloviansk.
Punishment they received
The individuals awaited sentences in the Industrial District Court of Dnipro and the Sloviansk City District Court while being in custody.
Photo: Collaborators (facebook.com/pgo.gov.ua)
Courts have handed down verdicts to Ukrainian citizens for unauthorized dissemination of information regarding the placement of the Ukrainian Armed Forces.
"A resident of Kramatorsk has been sentenced to 5 years, and a resident of Sloviansk - to 8 years of imprisonment," the prosecution added.
Traitors and collaborators in the Donetsk region
Recently, it was reported that a resident of the Donetsk region was "leaking" data about the movements of Ukrainian forces to the Russian occupiers. The traitor turned out to be a teacher.
Additionally, the Security Service detained a traitorous lawyer who was an agent of the Russian FSS and spied on Ukrainian checkpoints in Kramatorsk.