Dollar falls below 38 hryvnias: Exchange offices rates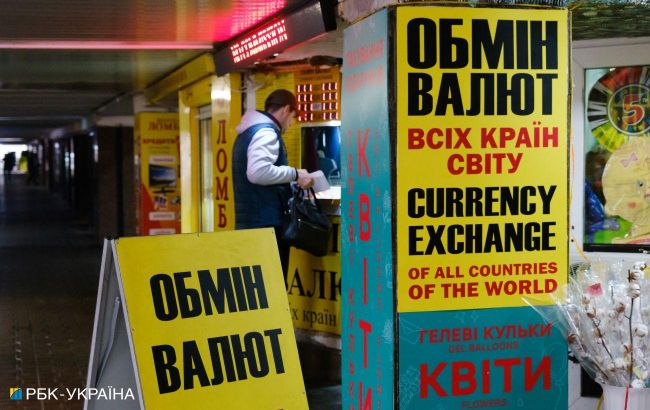 Illustrative photo (Getty Images)
In Ukraine, the morning exchange rate for the US dollar on October 27 dropped to 37.99 hryvnias, which is five kopecks lower compared to the previous day, according to market monitoring data.
The average exchange rate for the US dollar in Ukraine has decreased by 5 kopecks, standing at 38.02 hryvnias for selling and 37.38 hryvnias for buying. Meanwhile, the average euro exchange rate has also fallen to 40.45 hryvnias for selling and 39.63 hryvnias for buying.
Currency exchange points have set the following rates for cash currency:
Dollar: 37.99 hryvnias (selling) and 37.63 hryvnias (buying)
Euro: 40.41 hryvnias (selling) and 40.03 hryvnias (buying)
On the interbank currency market, the exchange rate is fluctuating between 36.47 and 36.49 hryvnias (buying and selling).
Official exchange rate
The official exchange rate has fallen for the second consecutive day, reaching 36.5082 hryvnias per US dollar on October 27, which is two kopecks lower than the previous day. Euro has also depreciated by 15 kopecks, now standing at 38.4687 hryvnias per euro.
What will happen to the exchange rate after the NBU interest rate decrease to 16%
According to the head of the National Bank, Andrii Pyshnyi, Ukraine has been operating under a flexible exchange rate regime for three weeks, and the exchange rate is influenced primarily by supply and demand.
"We do not expect any significant impact on the exchange rate and market conditions with the decision (regarding the reduction of the interest rate from 20% to 16%)," he said.